a couple months ago, Well + Good reached out to me for an interview and we talked all things incense. the conversation was a treat because it combined two of my favorite things: an understanding of every room's power + purpose AND my daily use of scents (via incense, essential oils, and plants) to curate + cultivate nutritive vibes around us.
so, how about we open that vault and i give you all the things we discussed so you can grab yourself a few sticks or scents to keep the air clear and energy in high gear as we wrap 2017?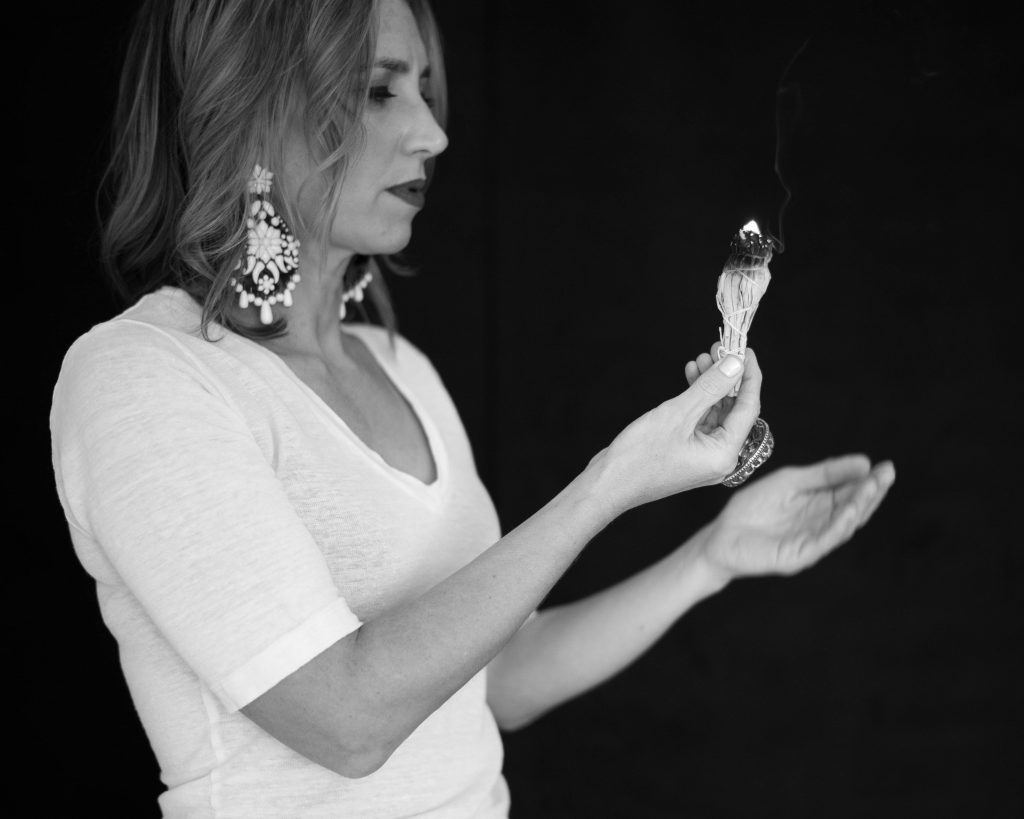 Kitchen: when we fill our kitchen with food and conversation, the universe delights in our irrepressible dance of resources. and our intentions to feed ourselves and others literally shapes what we manifest – which translates into the convergence of more wealth in our lives. so, to keep the company coming back, a few good sticks to keep handy include: Frankincense, Pine, Cedar, Sage, Palo Santo, or Bergamot.
Living Room: this space is a gathering spot — and when it's garnished with love notes of our personalities, life has a tendency to go well and feel good for all. however, if the room is energetically cluttered, those low vibes have a plucky tendency to show up in our conversations + interactions with our loved ones. so, keep the air quality clear with these scents: Cedar, Sage, Vetiver, Rosemary, or Eucalyptus.
Bedroom: we spend a third of our lives in bed, so if any room deserves our whole-heartedness, this is it. as a guide, let these three words shapeshift your sacred space: sleep, sensuality, and stillness. everything else – work, exercise, even the TV – is a torrent interfering with our reservoir for rejuvenation. to put self-care back in the air, grab a stash of any of these sticks: Vetiver, Sandalwood, Lavender, Juniper, or Palo Santo.
Bathroom: even though bathrooms often get bad press when it comes to feng shui, they play an essential role in our well-being. and since they both begin and end our days, they deserve to be cared for like a sanctuary, too. so whether you wield your daily intentions as you get ready for the day here OR you settle into the evening with a long soak and silence, any of these scents are ready to take you to higher ground: Pine, Eucalyptus, Lavender, Juniper, or Yerba Santa.
*** 
Frankincense: Frankincense is a personal favorite. it is a spiritual warrior, kin to prayer and protection. whether you burn its resin or spritz the essential oil through your house, frankincense beautifully penetrates the air and encourages intense energies to move along. Bottom line: when in doubt, use frank.
Pine: Pine is a pro at eradicating unwanted odors; it also is a very protective and nurturing scent. Use it to feel empowered and invigorated.
Cedar: Cedar is nature's signature scent – it's both rich and woody. Its notes root us to the earth's grounding energy, making it an excellent choice when bringing people together. Use it to revive you mind, body, and spirit.
Sage: Sage has the dynamic ability to make quick changes – an excellent choice for removing unwanted vibes. Use it to transform energy and invite change.
Palo Santo: Palo Santo – or holy wood – has been used since ancient times to purify space. Use it as part of a daily ritual to get energy moving and bring good fortune your way.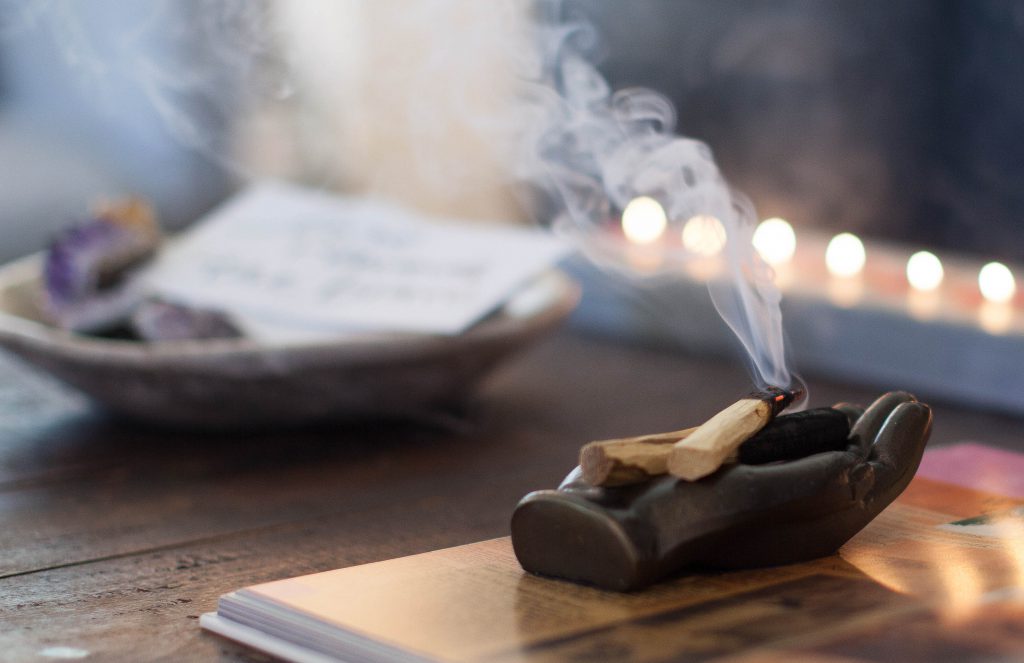 Bergamot: Bergamot creates a feeling of freshness, joy, and energy. It is powerfully pervasive and can eliminate many unwanted odors. Use it to relieve stress or anxiety; or use it to simply lift your aura.
Vetiver: Vetiver eases tensions because it is a grounding, calming scent. It helps us stay calm, cool, collected. Use it to enhance concentration or gain clarity.
Rosemary: Rosemary is both healing and clarifying, and it is a great aroma to stimulate recall and memory. Use it to re-establish healthy energy and restore well-being.
Eucalyptus: Eucalyptus is a purifying and delightful mix of sweet and camphorous – an ideal remedy when our well-being requires a little TLC. Use it to lessen tension and breathe easier.
Sandalwood: Sandalwood helps us feel calm and mentally focused. Use it to claim a moment of peace and harmony.
Lavender: Lavender will always reign as the tranquil peace-maker, day or night. Use it to promote relaxation +/or drowsiness.
Juniper: Juniper is both purifying and curates sacred space in its wake. Use it to disinfect unwanted energies +/or clear your mind of worry.
Yerba Santa: Yerba Santa purifies and protects our space, both physically and energetically. Use it to hold better boundaries.