hello, sugar plums + happy december!
'tis the season of packages tied up with string, right? and because i LOVE the thrill of merry-making + joy-riding, i have a few suggestions that are sure to feel good giving.
when it comes to gifting with peace of mind and plenty of purpose, keep yours in one of these sweet spots – Edibles, Education, Experience, Expendables, and Entertainment – and your gift is forever safe from becoming forgotten, recycled, or banished to the clutter pile!
so, let's get your gifting on and start with EDIBLES-ish:
it takes some serious WOW to WOO me, but once i fall, i am loyal for life. and these showstoppers are always within reach around here because they are just.so.good.
also.
i LOVE a soup pot because it suggests nourishment, comfort, and company. it caters well to hospitality always + in all ways – it pulls us into the kitchen to stoke our money maker (the oven!). and if you're going to put a pot o'delish on, invite a few friends to break bread with you, and you'll stir up good vibes in your space. it's a gift-win-win!
a spot of warm is always a favorite, so consider a teapot. and when i say it is the gift that keeps on giving, hear this: moving water represents prosperity, so when you put water on to boil, you're speaking the language of abundance. holla at the dollah!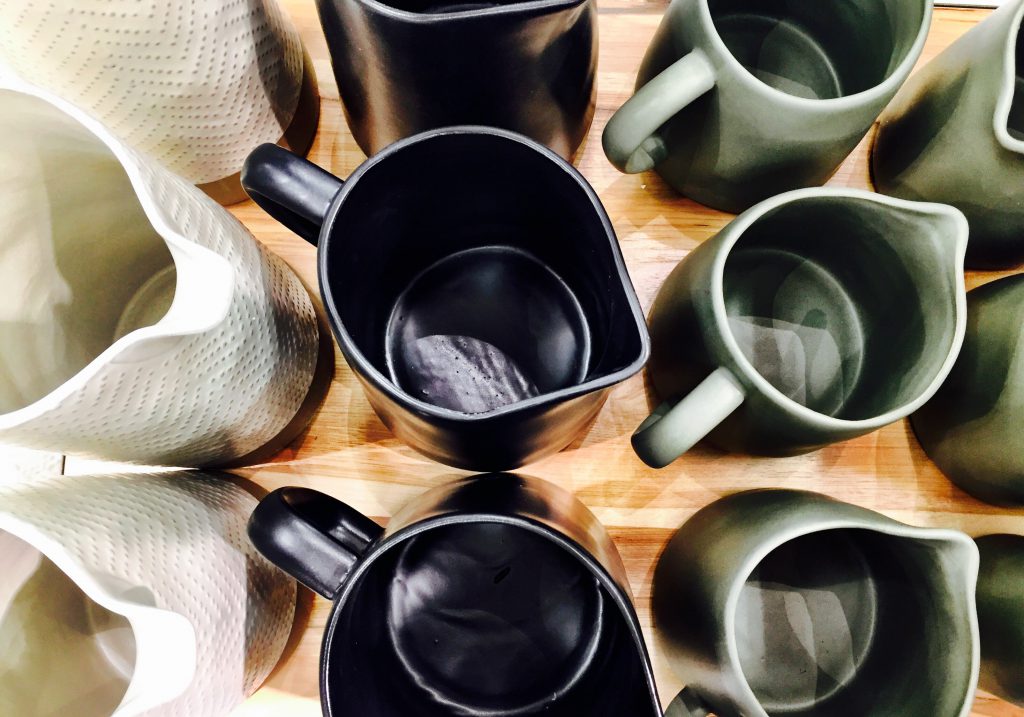 a water pitcher is both utilitarian and an act of self-expression. whether used as a vase for fresh blooms; a utensil holder; or a water carafe during meals, it is an unfussy way to instill beauty – a scrumptious life force – in a home. and it really is such an unexpected gift! my suggestion? bring it filled with greenery + a pop of holiday color, and it becomes 2 gifts in 1, smartie!
***
anything that suggests EDUCATION – like stacks of books – leaves me singing fa-la-la-la-la-la-la-LOVE! here are a few high-voltage reads that won't disappoint.
for that boss lady (or laddie) ready to slay 2018, how about Year of Yes, Why Not Me?, You are a Badass at Making Money, and Yes Please.
for those who love being romanced by gorgeous words and hypnotic writing, Shadow of the Wind, The House of the Spirits, The Sun and Her Flowers, and Heart Talk.
for the memoir junkie (which i am all the days of my life!), The Journal of Best Practices, You Don't Have to Say You Love Me, Born to Run, I'm Judging You, Something to Declare, and Swimming With Elephants.
for someone who insists on a book that refuses to be put down, Kindred, The Historian, Tell the Wolves I'm Home, Tiny Beautiful Things, and The Book Thief.
for that darling of a designer, how about Absolutely Beautiful Things, The Things That Matter, Morning Noon Night, and The New Bohemians Handbook?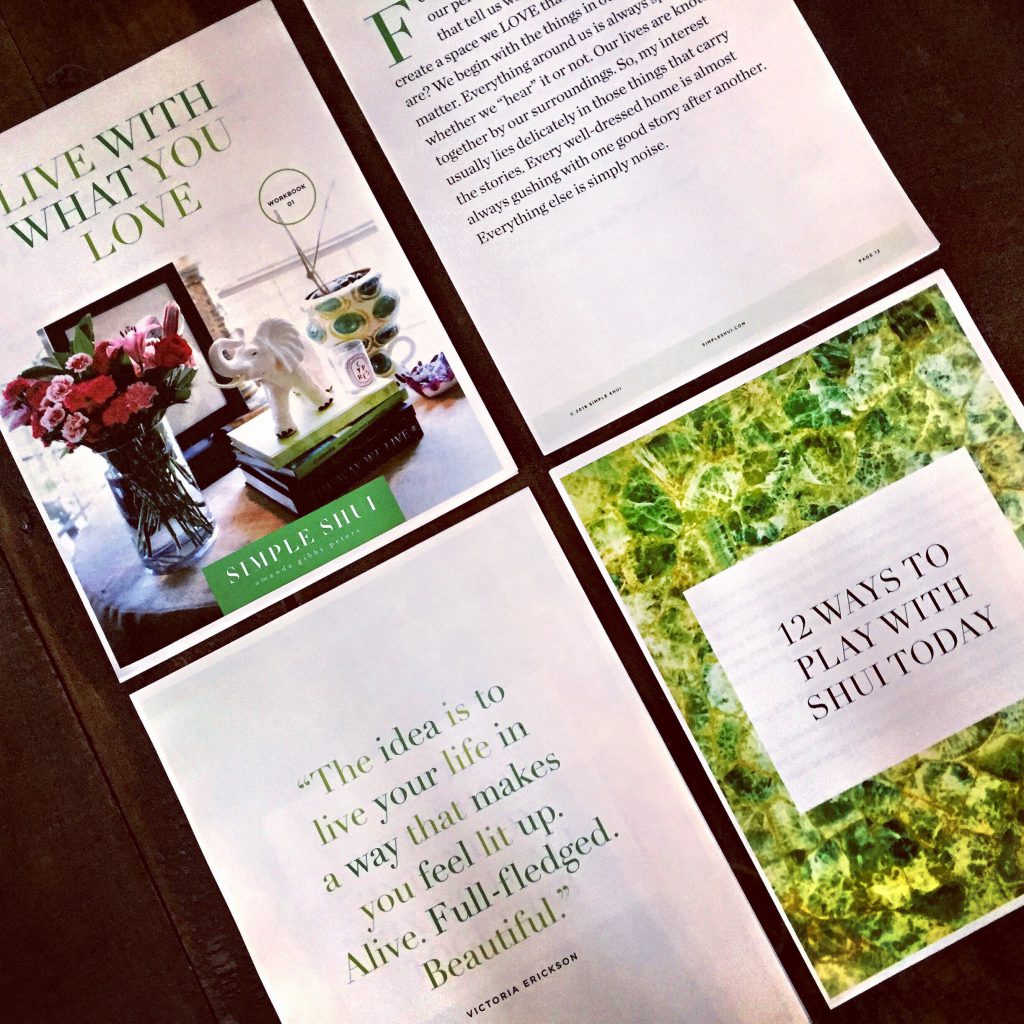 and for someone wanting a little shui in her life (wink, wink), my simple shui workbooks…naturally!
***
as for EXPERIENCE, i can't even begin to tell you how much i <HEART> these women! each of these foxy fresh ladies has an irrefutable presence + smoking confidence, so you won't go wrong getting in their world. and if you ever feel those self-doubts getting too much real estate, these are the women whose torches never dim so let them light yours!
kristen finch – i call her little Bu(ddha) because she is the steadiest hand in the game of LIFE. if you (or a lovie) need an encouraging shove into really showing up + taking up all the space, 8 days a week she is forever your girl.
jenn lederer is equal parts everygirl's girlfriend + unapologetic coach + breakthrough whisperer – basically, a triple scoop treat!
flora bowley, pixie lighthorse, susannah conway: i am a front row fangirl of these women + the beauty they bring to the table – whether it is a book; an e-course; or their social media musings, their inspiration seduces and satiates the soul.
the tarot lady is a badass boss babe who over-delivers the goods in her forecasts (if you can get one!). and her coloring books are creative catnip for tarot lovah-lovahs!
the voluptuous witch – holy smokes, i LOVE this woman! she is an astrologer + activist + straight up truth teller who teaches me something new every single day. she is brilliant at calling out the excess (fear) so we can get into the life (love) we all deserve.
i *met* heidi rose this summer, and my reading made me run to the mountaintop and tell everyone about it! for real. FOR REAL.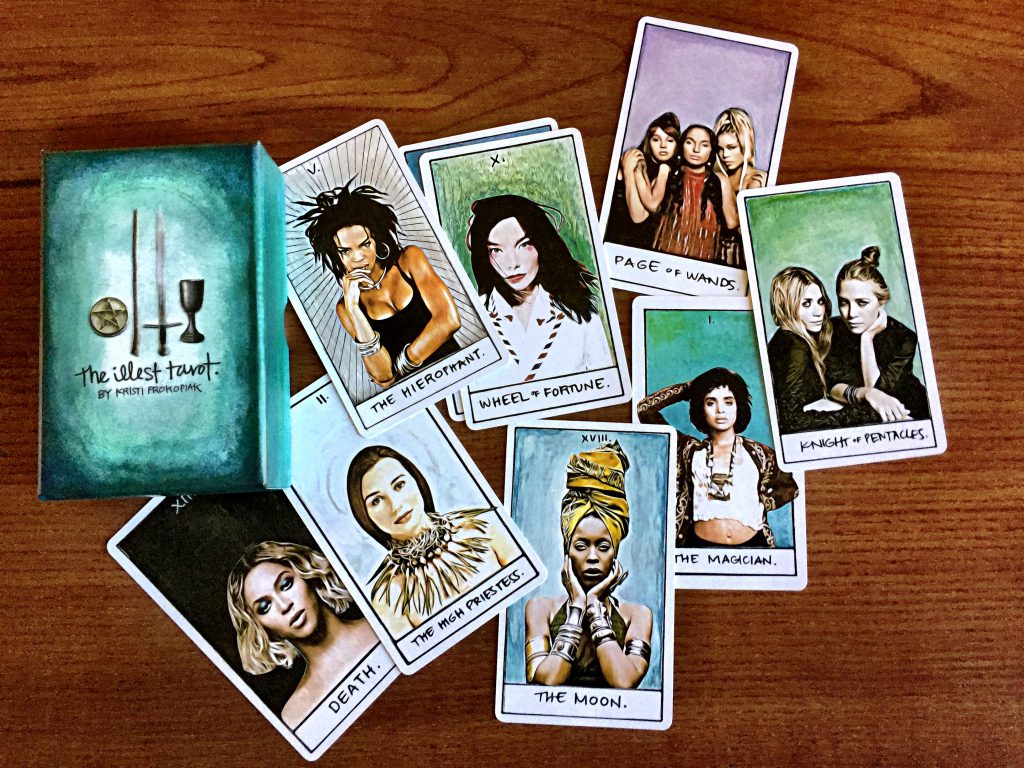 and if you're more of something-to-hold-onto giver, these cards are a house favorite. like, dipping back into all the feels from yesteryear while getting a cosmic fist bump!
***
let's talk EXPENDABLES, baby!
this candle is my new favorite thing because i adore pairing an intention with lighting a WHITE candle, so get one and let's light 2018 up up up!
i have to give credit to my SIL for turning me onto these candles – and if you have the same response i did, good luck choosing just one!
my heart swoons for this company and i intend to collaborate + concoct a Simple Shui blend soon. like, really really really soon. until then, this and that are my favorites. but you can't and won't go wrong with any selection! (p.s. i like to buy these in batches for quick hostess gifts + client thank yous.)
as for lighting those candles, these babies make for clever coffee table conversation.
palo santo sticks: i love them; buy them by the bundle; light one on the daily; and methinks you should, too!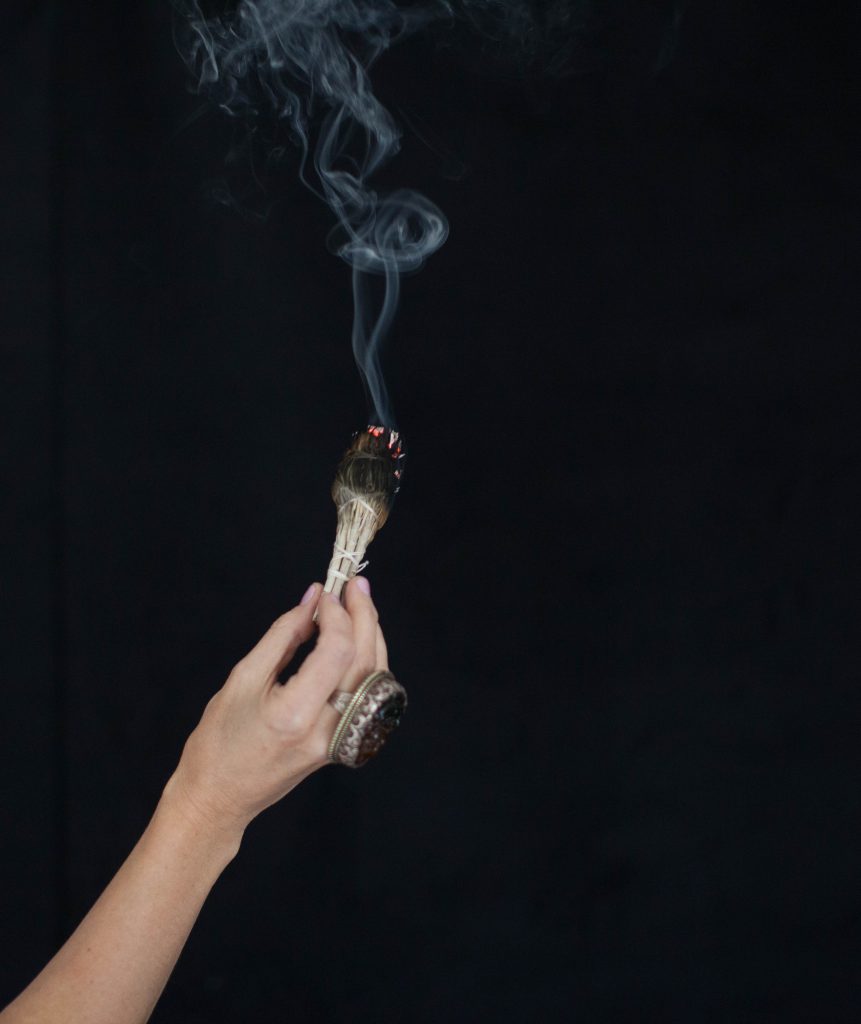 there are a couple things i firmly believe in keeping well-stocked, and this is one. i have been in the Juniper Ridge orbit since for-like-ever, and they keep getting better. bravo, team juniper, bravo!
front door swag is some seriously good shui AND no one ever expects it as a gift, so be someone's front porch squad! give them a mat, splurge on an eye(and energy)-catching wreath, or sweep them off their feet with a pretty (it exists!) broom.
***
finally, it is all about the ENTERTAINMENT. and for me, that distills down to what is happening around me because my kinda evening is Netflix + a bulky blanket + something to sip. so, here are few accents to make your home feel just as entertaining as The Marvelous Mrs. Maisel…
follow her on insta and then, you know, find a way to bring a little of her ethereal magic home. because that is what she spins all the days.
her mala beads leave me obsessed. OBSESSED. (i am working on a wall of them.)
kantha quilts are all the rage in our house – i use them outside to get my hygge on, but i also love draping them over a table, piling them on a stool for visual texture, or pooling them into the nook of a chair for that "come hither" vibe.
a hefty dose of inspo + something delish? i'll drink to that!
i am still pinching myself that we have an original portrait of hers – squeee! but if portraits aren't your thing, how about commissioning a favorite quote? because something made just-for-me is gifting genius at its best.
and in the spirit of lovely things on the wall, how about visual motivation that looks as good as it feels?
***
so, here's to those lucky ladies and lads on your lists – any one of these gifts are simply the best. go for the things you like for the people you LOVE and you'll have the holiday muses swooning in the air! xo