add these to your stack of *must reads*
one of the Qs i get asked all the time is "what Feng Shui books do you recommend?" i answered that here years ago. however, i've learned just as much – maybe more – about shui from books that aren't, well, shui books. i can see some shui overlap in almost every book i read – and honestly, it has made all the difference in how i share why the *mechanics* of shui work so well.
so, if i were to bundle up my favorites among those, here is my "other" list of MUST READS for your shelves.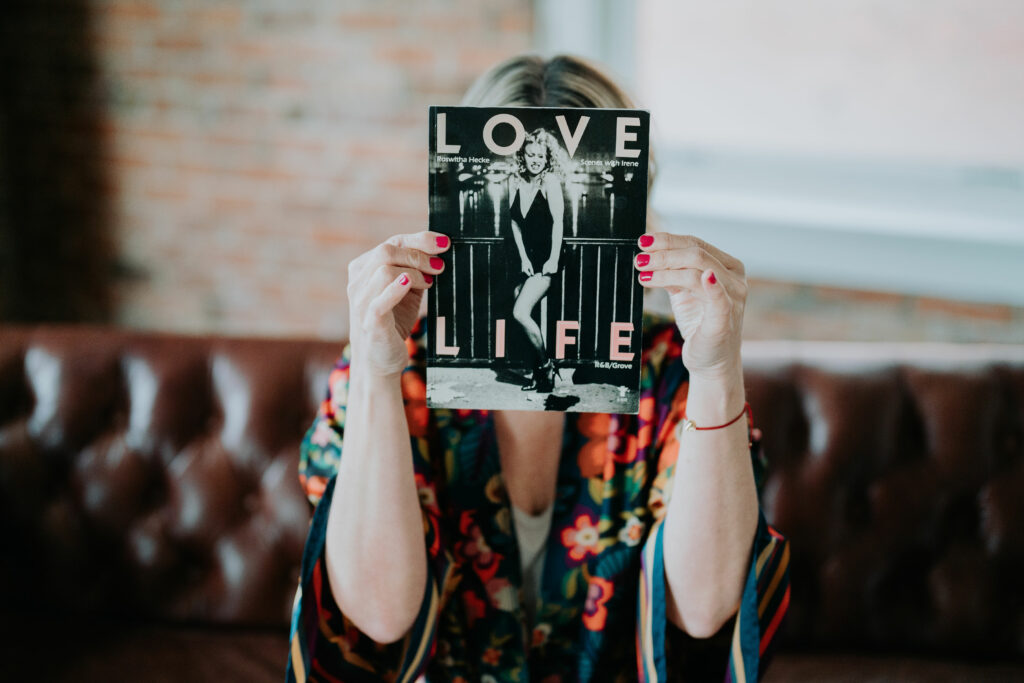 Braiding Sweetgrass | Robin Wall Kimmerer: "That, I think, is the power of ceremony. It marries the mundane to the sacred. The water turns to wine; the coffee to a prayer."
The Creative Habit: Learn It and Use It for Life | Twyla Tharp: "Creativity comes from our daily routines around it. It's that insane commitment to showing up to the best investment we can make, which is ourselves."
Atomic Habits | James Clear: "Motivation is overrated, environment often matters more."
The Sum of Our Days | Isabel Allende: "The ritual of beginning another book is more or less the same every year. So I thoroughly cleaned my study, aired it out, changed the candles on what my grandchildren call the 'ancestor altar,' and got rid of boxes filled with texts and documents used in researching last year's undertaking. I left nothing on the shelves lining the walls other than the tightly aligned first editions of my books and pictures of the living and dead who are always with me. I took out anything that might muddle inspiration or distract me from this memoir that demands clear space in which to express itself. It was the beginning of a time of solitude and silence…and any distraction frightens off the muse of imagination."
Badass Habits | Jen Sincero: "We are enormously influenced by who and what we surround ourselves with, our environment can make or break is faster than almost anything."
Joyful | Ingrid Fetell Lee: "The power of the aesthetics of joy is that they speak directly to our unconscious minds, bringing out the best in us without our even being aware of it."
The Year of Yes | Shonda Rhimes: "Hate diminishes, love expands."
Decoded | Jay-Z: "It's always been most important for me to figure out "my space" rather than trying to check out what everyone else is up to, minute by minute. Technology is making it easier to connect to other people, but maybe harder to keep connected to yourself — and that's essential for any artist, I think."
Why Not Me? | Mindy Kaling: "What's so wrong with effort, anyway? It means you care."
The Artist's Way | Julia Cameron: "True life is lived when tiny changes occur."
The Creative Act: A Way of Being | Rick Rubin: "Thoughts and habits not conducive to the work: Believing you're not good enough. Feeling you don't have the energy it takes. Mistaking adopted rules for absolute truths. Not wanting to do the work (laziness). Not taking the work to its highest expression (settling). Having goals so ambitious that you can't begin. Thinking you can only do your best work in certain conditions. Requiring specific tools or equipment to do the work. Abandoning a project as soon as it gets difficult. Feeling like you need permission to start or move forward. Letting a perceived need for funding, equipment, or support get in the way. Having too many ideas and not knowing where to start. Never finishing projects. Blaming circumstances or other people for interfering with your process. Romanticizing negative behaviors or addictions. Believing a certain mood or state is necessary to do your best work. Prioritizing other activities and responsibilities over your commitment to making art. Distractibility and procrastination. Impatience. Thinking anything that's out of your control is in your way."
(curious to know more books i've read and the people who've helped me learn shui? it's one of the many perks waiting for you in my course resource library!)
photo | Anastasia Chomlack