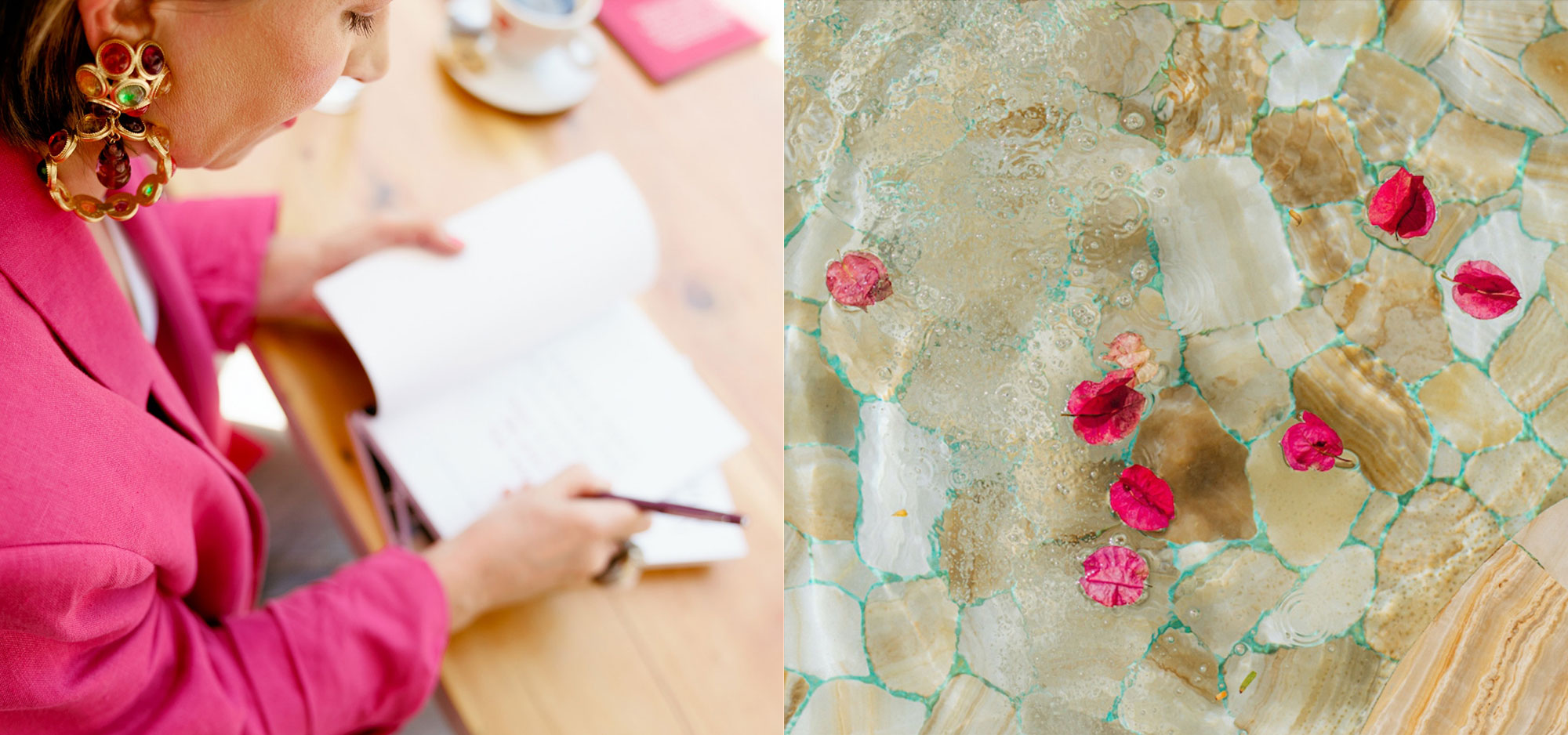 Simple Shui for Every Day Book
Where home improvement meets self-empowerment.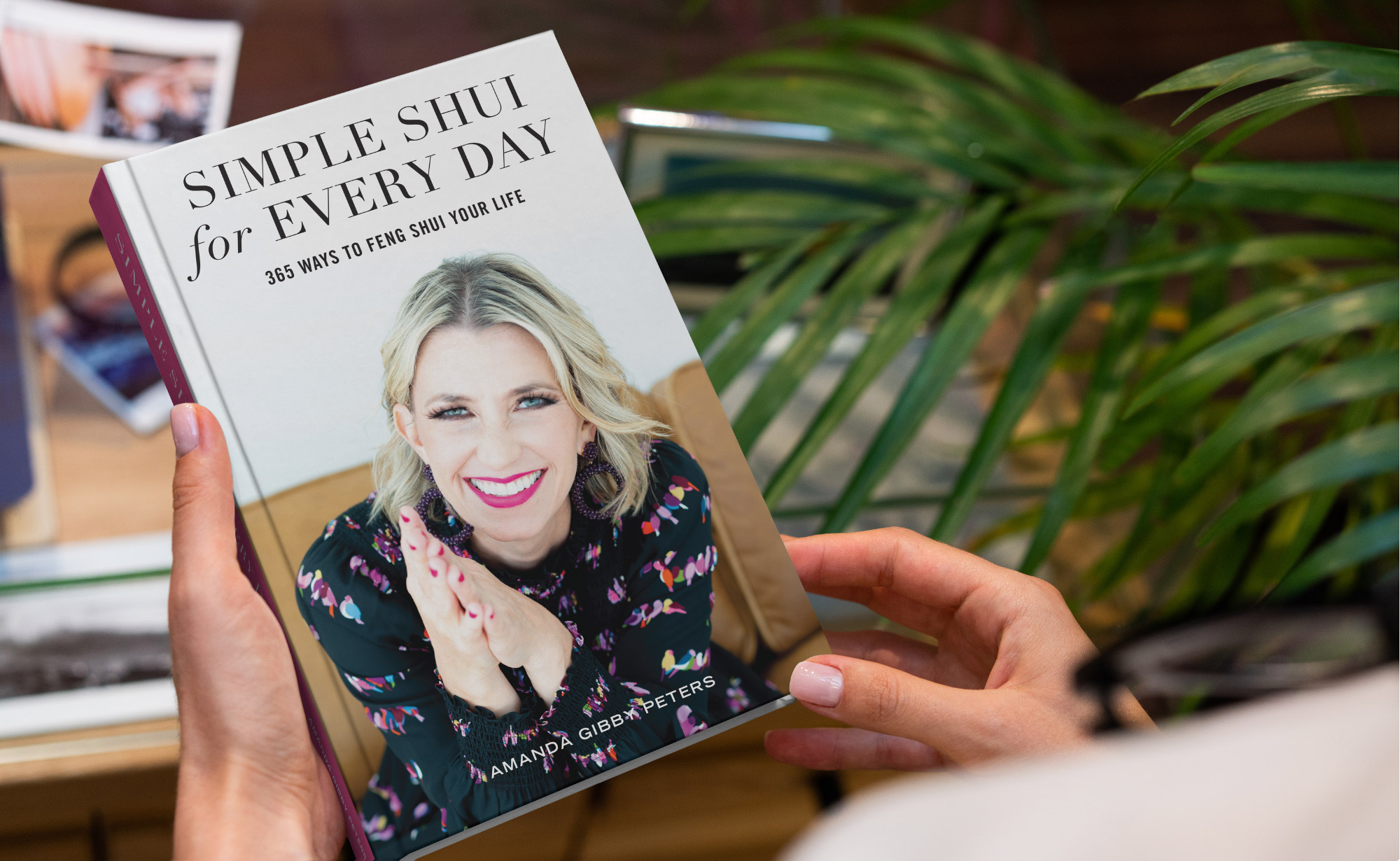 "Did I tell you I am OBSESSED with this book?!" —Gala Darling
Could the energy in your home use some zhuzhing?
Overwhelmed by all the "rules" of Feng Shui?
Bring a little Feng Shui into your life every day.
And make it simple.
365 prompts. 365 mini transformations. ZERO knowledge required.
Feng Shui doesn't have to be complicated.
In fact, sometimes the most impactful changes you can make are the result of simple shui solutions.
And by impactful changes, I mean:
Rid your home of clutter (and prevent it from creeping back in)
Attract more (and spend less) money
Manifest the dream job offer (or business opportunity)
Connect more deeply with your family (instead of fighting over the TV volume)
…and more.
Simple Shui for Every Day gives you the most accessible, practical prompts for giving your home some Feng Shui therapy so you can make small changes daily and BIG changes over time.
With one prompt for every day of the year, you can complete them in any order. Pick and choose, grab and go, DIY—repeat. You can use and revisit these prompts again and again.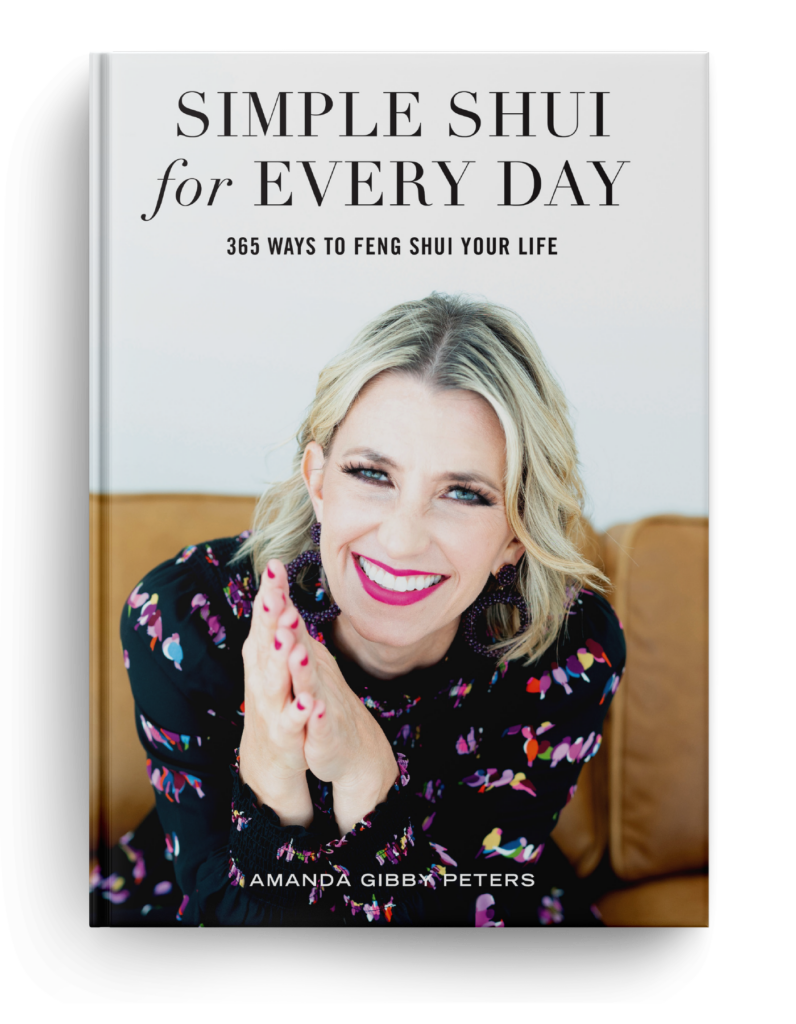 Inside this book you'll find:
Simple rules of Feng Shui (what to do, and what NOT to do)
Encouraging chi (energy) enhancers
Tips for incorporating the 5 Chinese Elements (Wood, Fire, Earth, Metal, and Water) to influence your behavior and feelings
Clutter-busting advice
Straight-up loving motivation
Take a peek inside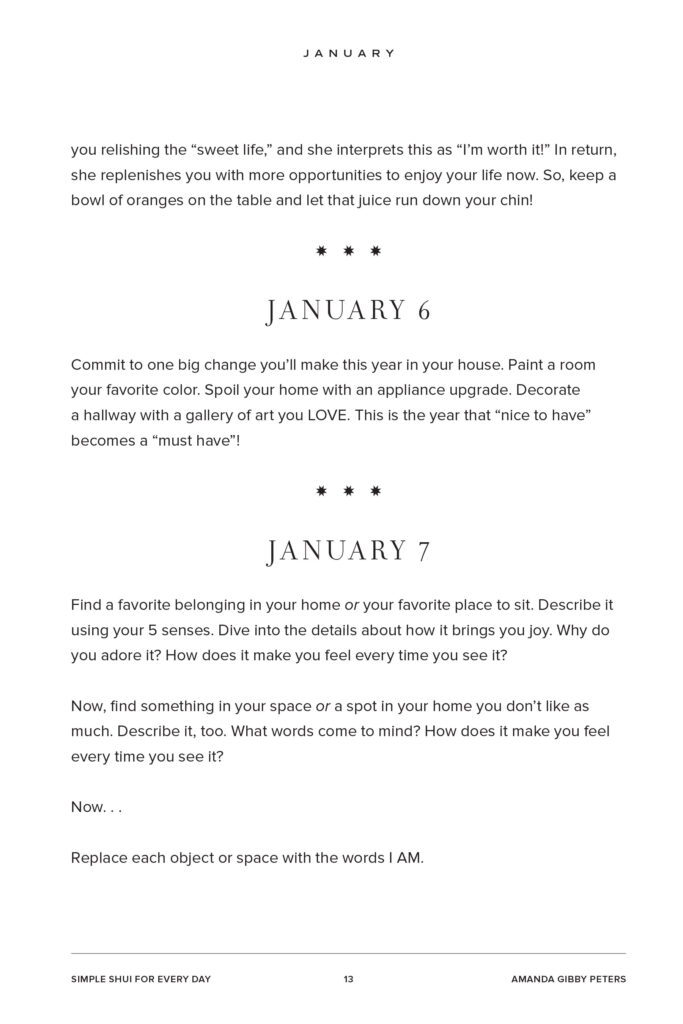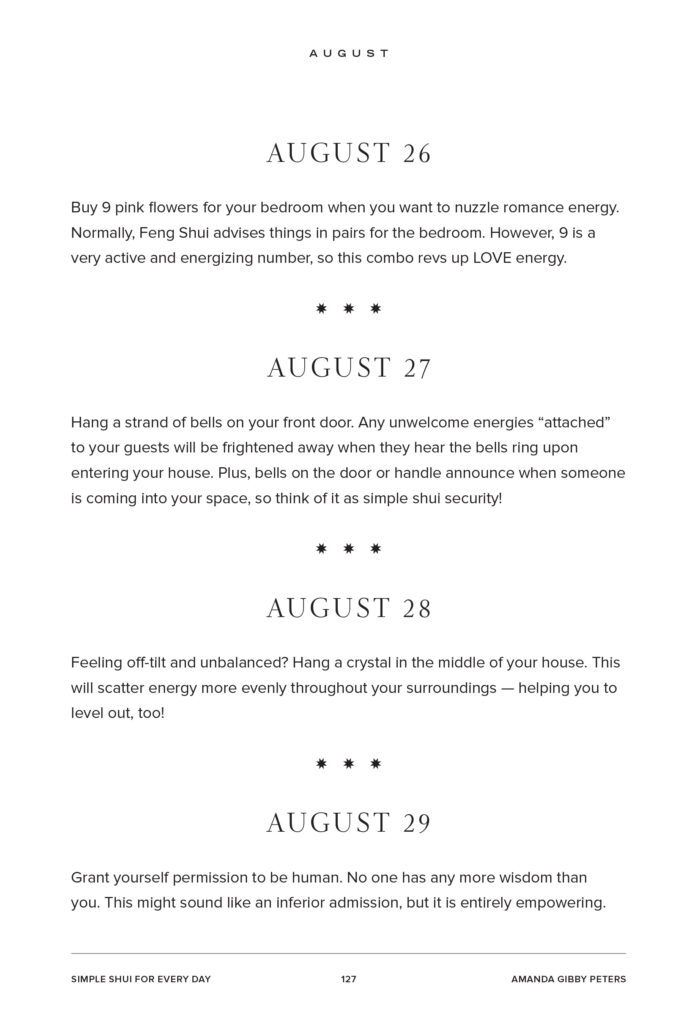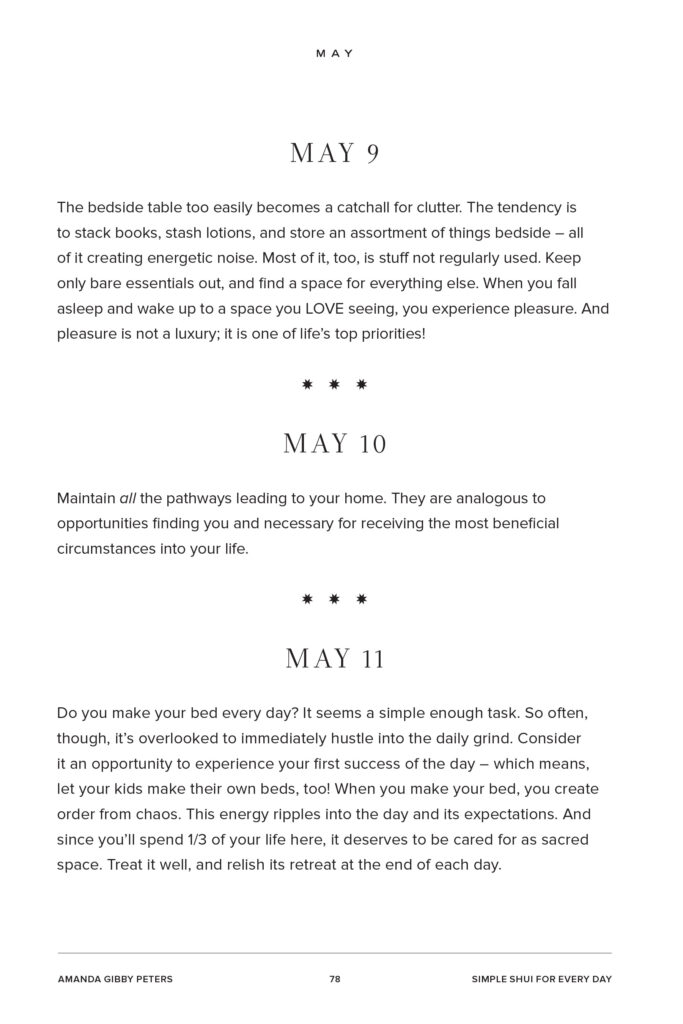 MEET THE AUTHOR,
AMANDA GIBBY PETERS
(AKA "THE MARTHA STEWART OF FENG SHUI")
Feng Shui is for everyone. (That includes YOU!) This work triggers opportunities, enhances our potential for success, and reconnects us with our own wisdom to influence positive change.
For more than a decade, I've been helping people just like you Feng Shui their spaces. And now, you can get my guidance in your home.
Simple Shui for Every Day is my gift to anyone who wants to improve their home's energy, get unstuck, and cultivate a space that makes room for opportunities.
Get ready to be wowed.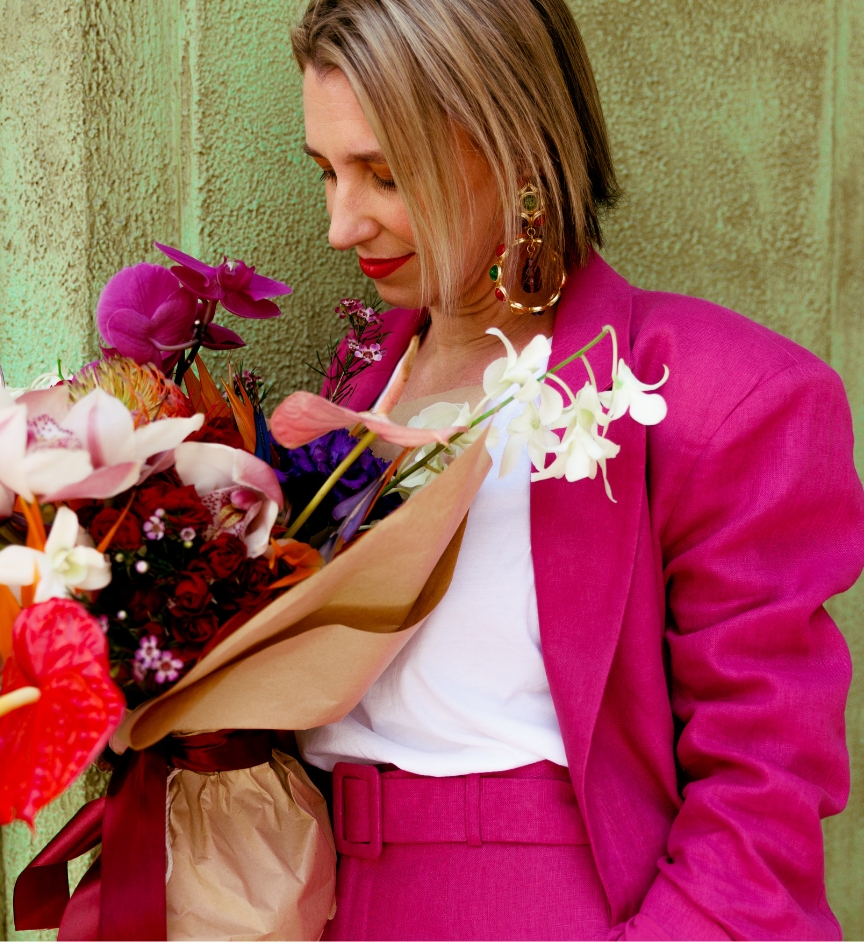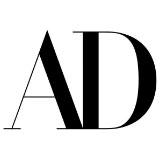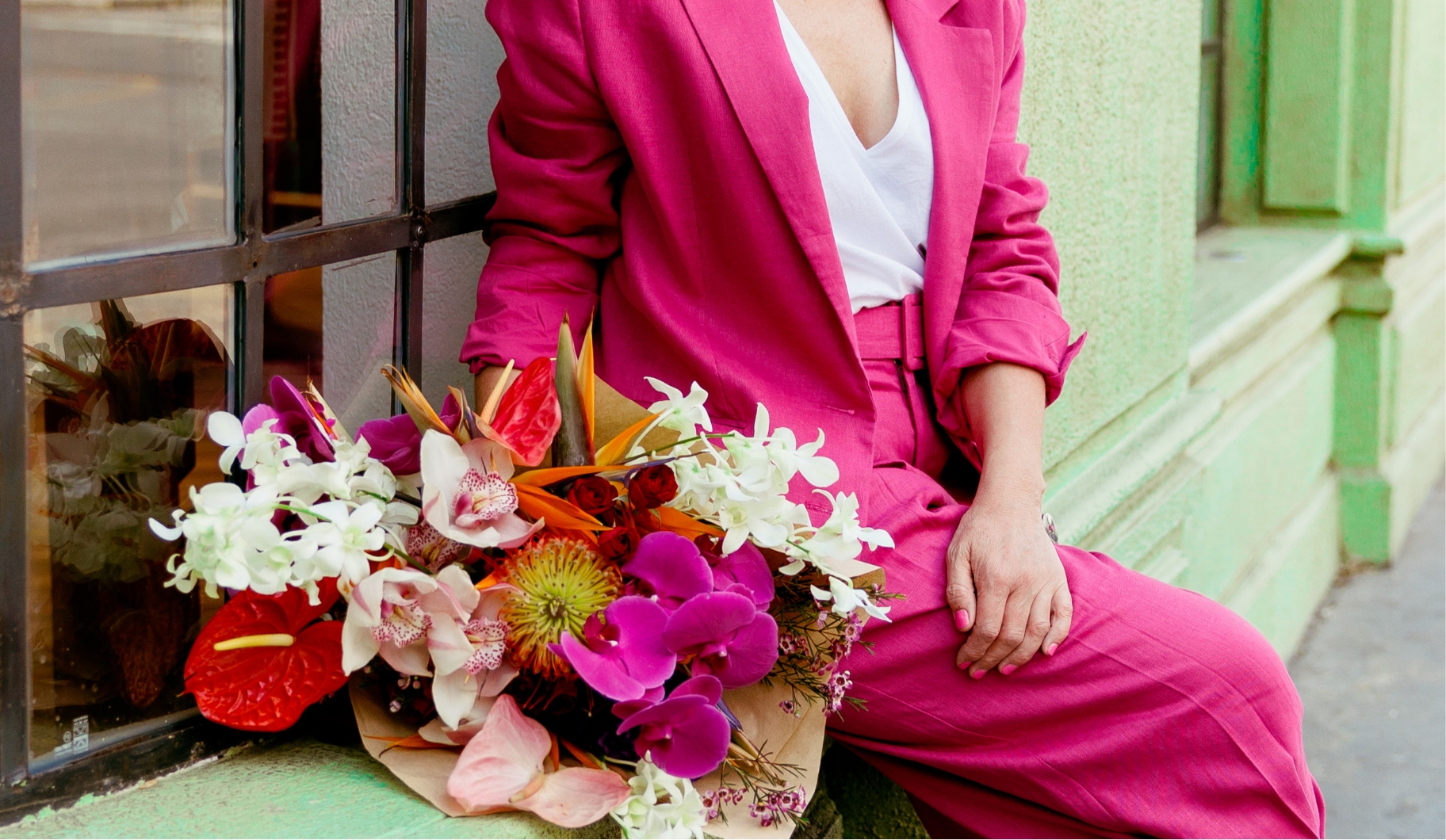 Shui curious?
Feng Shui it yourself and get the book that's changing homes and lives, one daily prompt at a time