BECOME YOUR OWN FENG SHUI CONSULTANT COURSE
Learn the foundations of Feng Shui and develop an instinct for cultivating success, RIGHT AT HOME.
See your home through a Feng Shui expert's eyes.
Your space has a powerful effect on your life.
There's an energetic conversation happening all around us, all the time. But because you can't see or hear it, most people aren't aware it's happening. They don't make the connection between that energy and the events or dynamics in their lives. Which means they're most likely not tapping into their home's potential—or their own.
But YOU know that energy exists. YOU can be a part of the conversation. You just have to learn to speak the language.
When you do, you can enhance your opportunities for success, feel more connected to the people who matter most, and generate more energy to accomplish your goals. First, you have to connect the dots that lead you there. That's where I come in.
What you'll learn inside this course won't be found exclusively in books or in free tips on social media. Everything I teach comes directly from almost 20 years of consulting clients.
I'm sharing what I KNOW works. And I've put it together in a format that's fun, practical, and simple to follow. My superpower is making the complicated simple. (And having a good time doing it!) I help you feel empowered, inspired, and supported to make positive changes in your home.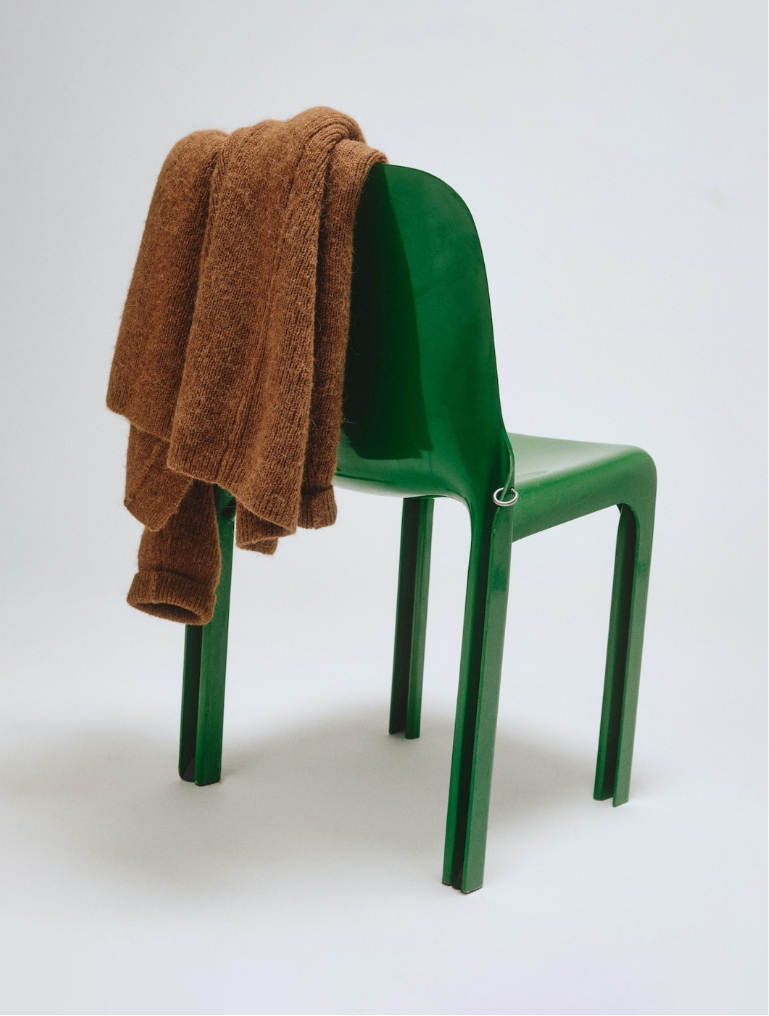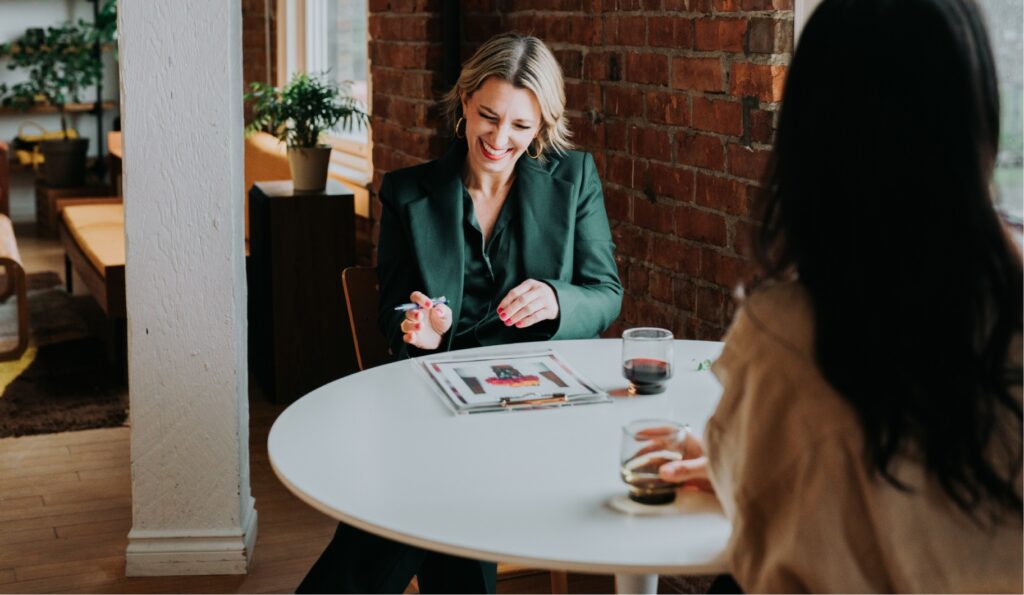 Become Your Own Feng Shui Consultant is a digestible course that's dripped out over 6 weeks and includes videos and worksheets so you not only learn the principles of Feng Shui, but actually put them into practice. And when you sign up, you're automatically added to a monthly Q & A call where you can ask me your questions!
I teach workshops around the world, develop curriculum for life coaches and design schools, and practice shui 24/7—and I can't wait to share everything I've learned with you.
Become Your OwN Feng Shui Consultant course modules
1. Learning the Bagua

2. let's talk about chi, baby!

3. Clutter

4. common home challenges + remedies

5. the 5 Chinese elements

6. space clearing + cleansing
learning the bagua
How to orient it correctly, how to handle missing areas, and how to go even deeper into its meanings. The bagua map helps us tidy up our goals and decide where to focus all our efforts, making it the perfect place to start.
let's talk about chi, baby!
What chi enhancers are, how they influence energy, and how to use them as enhancements and remedies in your own home.
CLUTTER
What it costs in terms of energy, when it's actually a GOOD thing, and 8 strategies for dealing with it. Because your stuff—and where you stash it—has a big ole impact on your home's energy. We'll tackle the clutter and the mindset that got you there in the first place!
common home challenges + remedies
An exploration into energy challenges that show up in structural and physical features around / within a home. We'll discuss 18 of the most common situations I see when consulting, and I will share several remedies for each one.
the 5 Chinese elements
The purpose and implications of wood, fire, earth, metal, and water in your home and how to intelligently work with their superpowers to achieve greater balance and harmony in your home.
space clearing + cleansing
Ritual recipes for regular energetic cleanses as well as deeper cleaning methods you might need during acute/chronic challenges.
These 6 modules are spread out over 6 weeks so you can intentionally learn and apply each lesson, one
at a time. Each module contains video lessons and downloadable resources to guide you through your learning journey. Best of all, you receive continued access to all the materials so you can watch them as many times as you need to.
In addition to the 6+ hours of video modules, you'll receive downloadable guides, checklists, and "home"-work exercises to further deepen your knowledge and put everything you've learned into practice.
Resources include:
The Simple Shui Workbook Bundle
BOOK 1: Live With What You Love

BOOK 2: Clutter Is Not Love

BOOK 3: Creating Sacred Space

BOOK 4: At Home With Life

BOOK 5: 50 Shades of Shui 
Live With What You Love
Includes exercises to tune into what you LOVE and set an intention, plus 12 ways to play with shui in your own home from day one.
Clutter Is Not Love
Helps you assess your home's clutter (even the "nice" things we think aren't clutter) and get some quick wins to reduce it right away (and with a gentle, loving approach).
Creating Sacred Space
Teaches you how to work a room and release energy.
At Home With Life
Includes the Feng Shui map (bagua), insights to the 9 life areas of your home (guas) and their deeper meanings as they apply directly to each part of your life.
50 Shades of Shui
Goes in-depth with the 5 elements and shares 33 simple shui ways to live elementally.
Bagua survey to identify your home's current energetic strengths and weaknesses (so you know where to start and what efforts to prioritize)
Yin & yang profile quiz to interpret your own lifestyle balance
List of the 9 most common Feng Shui chi enhancers
16 methods for adjusting chi in your home
The 5 Elements – 2 lists specifically noting their individual energetic personalities and expressions
You'll also get recommendations for additional reading (including all my personal favorite books), tools and supplies, and bonus rituals.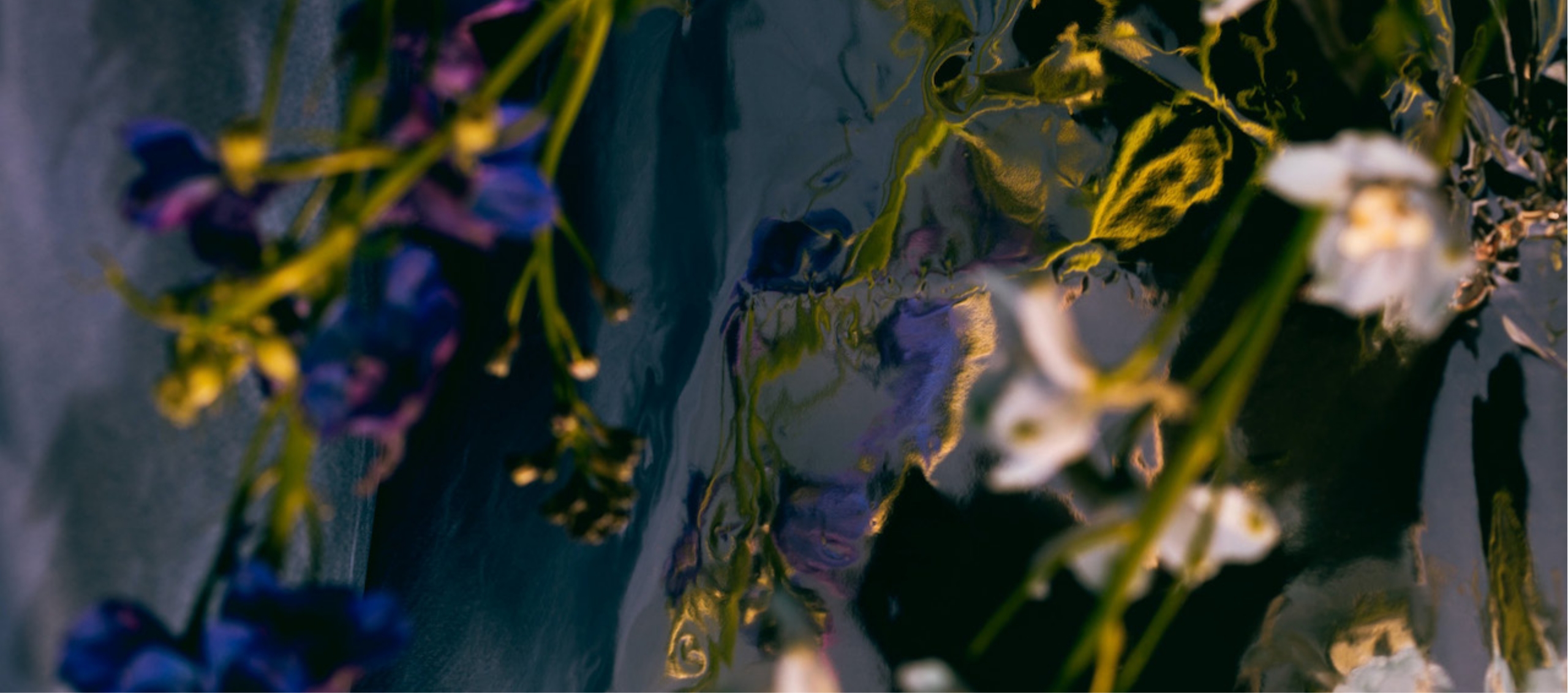 it's all included in your one-time investment of $1299.
Become Your Own Feng Shui Consultant is for you if:
You've consumed tons of content about Feng Shui, and you want to go deeper
You want to be able to apply your Feng Shui knowledge in your own home
A 1:1 Feng Shui consultation isn't in the budget right now, but you'd love to pick up some knowledge to work on the foundations yourself

You want to become a certified Feng Shui practitioner (this course is the first step)
You recognize there are opportunities for improvement in your home and life—and you want to make some changes
Become Your Own Feng Shui Consultant is NOT for you if:
You hate making mistakes and are a perfectionist to the point that you don't act (shui only works if you do)
You're looking for a precise result or outcome from Feng Shui (that's not how shui works!)
You're in desperate need of a change in your life, and you need it ASAP (Feng Shui takes time. A 1:1 consult may be a better fit, but you still must be willing to be patient.)
You're expecting lots of advice on design or decor (Feng Shui is about what you love and what you already have!)
You're skeptical about whether Feng Shui really works. (Skepticism is understandable, but I encourage you to consume my wealth of free content and then decide if Feng Shui is for you before making this type of investment.)
FAQS:
Q: I'm brand new to Feng Shui. Is this for me?
A: This is EXACTLY for you. This course is an introduction to the practice of Feng Shui. In it, you will develop an understanding for the foundations of Feng Shui. You'll also learn how to Feng Shui your space similar to how I approach a 1:1 consult.
Q: How much money will I have to spend on new furniture/decor?
A: A common misconception about Feng Shui is that you have to spend a lot of money on furniture and design solutions.
The truth is that most solutions are simple and low-cost or free. That said, sometimes you start seeing things differently and feel the urge to invest or splurge. (If that's you, by all means!) I'll help you curate a space to optimize your life using what you have first. Feng Shui is oftentimes more an act of editing—not spending.
Q: When will I begin to see results?
A: The age-old question! And the honest-to-goodness truth: it varies. You might experience energetic feedback right away. Unexpected breakthroughs and beginner's luck are common.
But what it really comes down to is how open you are to change and whether you're willing to do the work. If you don't work, shui won't either.
What I've found over the years is that the people who experience the biggest success are those who consistently put in the work. The results might not come immediately (or in your exact desired form—i.e., I cannot guarantee you specific results), but they do come.
Q: Will Become Your Own Feng Shui Consultant certify me to become a Feng Shui practitioner?
A: This will give you the foundational tools to understand and practice Feng Shui at a much deeper level than any books or free content publicly available, but it is not comprehensive. Meaning, you won't be certified to offer Feng Shui services. This is an introductory course, and the prerequisite to my certification program, House Therapy.
Q: I've studied some Feng Shui. Will I learn anything new?
A: If you've been dabbling or practicing shui on your own, some of the material will feel familiar. However, I am introducing content and suggestions that come exclusively from advanced trainings and working with my clients. And the truth is most of what I know (and will teach) comes from experience – not books. So, if you've been certified as a practitioner, let's talk! A quick conversation will help us determine if this is a profitable investment for you!
Q: I'm looking for a specific result ASAP. Is this for me?
A: Feng Shui isn't transactional. This is a learning process and life skill, not a magic wand. If you're in a desperate state, a 1:1 consult might be a better solution. But keep in mind, results take time and don't always appear in the form you expect.
Q: Is this a good alternative to a 1:1 consult?
A: It's a good alternative in that the investment is much lower and that you'll develop Feng Shui instincts that will last you for years to come. But keep in mind, this is an introductory course to an ancient practice with a TON of nuance. While the course materials provide you with a generous amount of information, it is ultimately a DIY experience. If you're in need of serious help and aren't in a place to experiment and practice, a 1:1 consult will be a better fit for you.
Q: What's your refund policy?
A: I do not offer refunds for this course. If you're on the fence, I encourage you to check out the wealth of free content available on my blog and on Instagram. (If you like that, you'll love the course!) Keep in mind that shui only works if you do, so only invest in this course if you're ready to roll up your sleeves. If you have any other questions about the course or my refund policy before enrolling, you're welcome to email me at hello@simpleshui.com.
Q: Do you offer payment plans?
A: There are no payment plans available currently. The investment is a one-time payment of $1299, which gives you continued access to the course and materials for as long as they exist.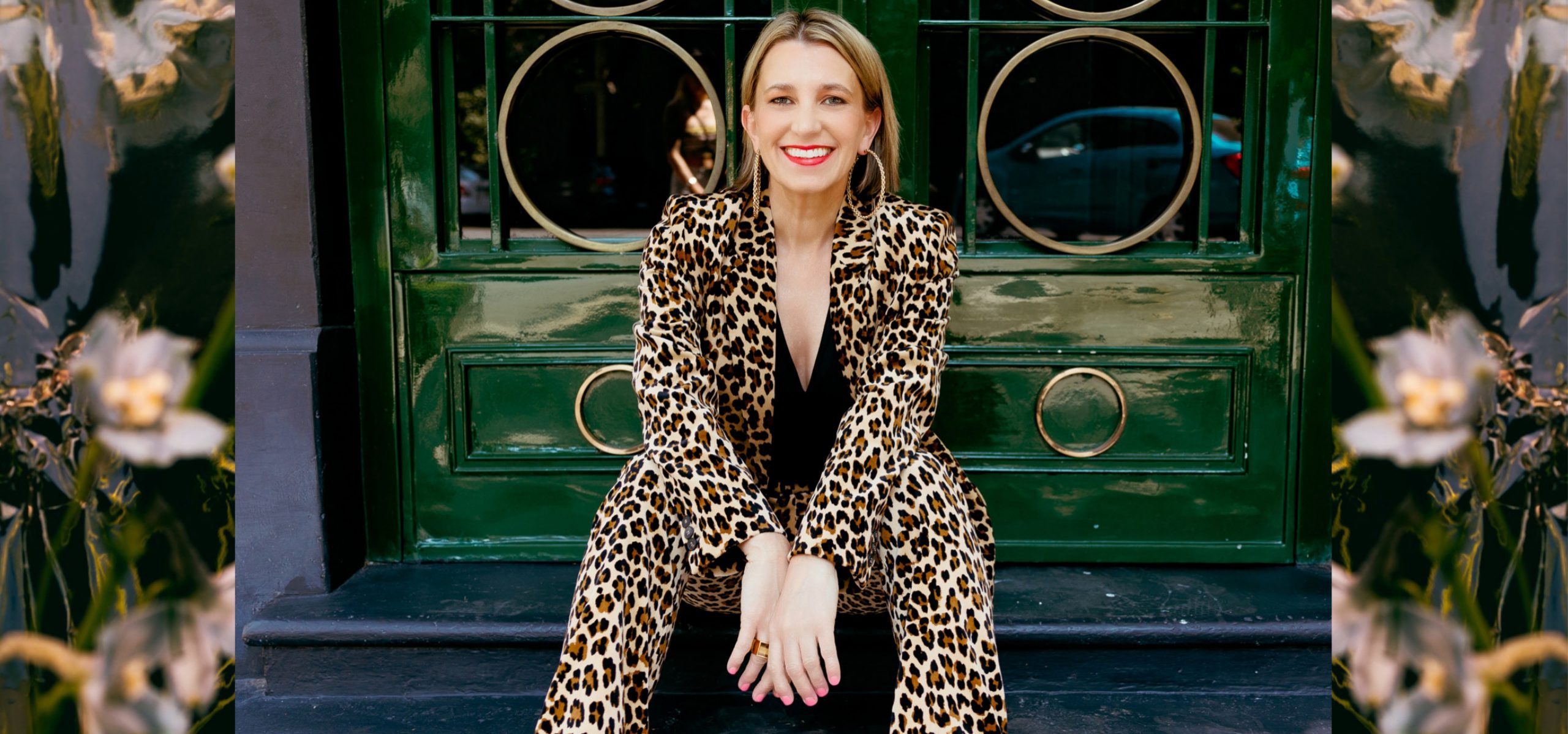 You can't change your life without changing your home first.
So quit Google school, break out your favorite pen, and get ready to take some notes— because
you CAN love whatever space you live in—and I'll show you how.
It's time your home brought out the best in you, for you.