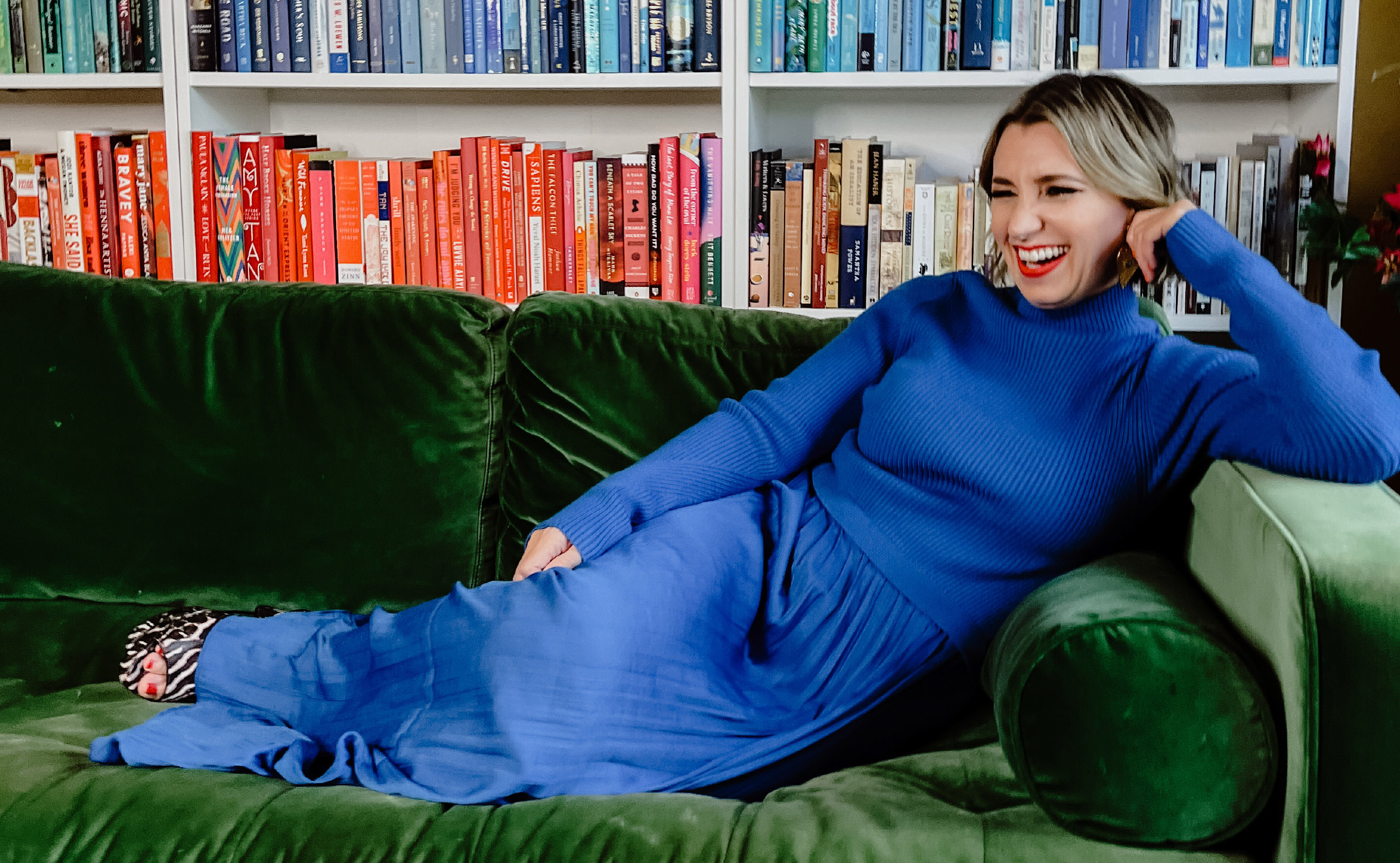 BECOME YOUR OWN FENG SHUI CONSULTANT
The Online Course
See your home through a Feng Shui expert's eyes.
Learn the foundations of Feng Shui and develop an instinct for cultivating good vibes, right at home.
Whether you've been dabbling in Feng Shui or are tired of feeling trapped inside your own home, you know one thing to be true:
Your space has a powerful effect on your life.
(And you'd very much like to have a say in that effect!)
If you've experienced beginner's luck with Feng Shui and want more, are overdue for an energy reset, or you want to be able to help others find more joy at home…
You can become your own Feng Shui consultant—with an expert as your guide.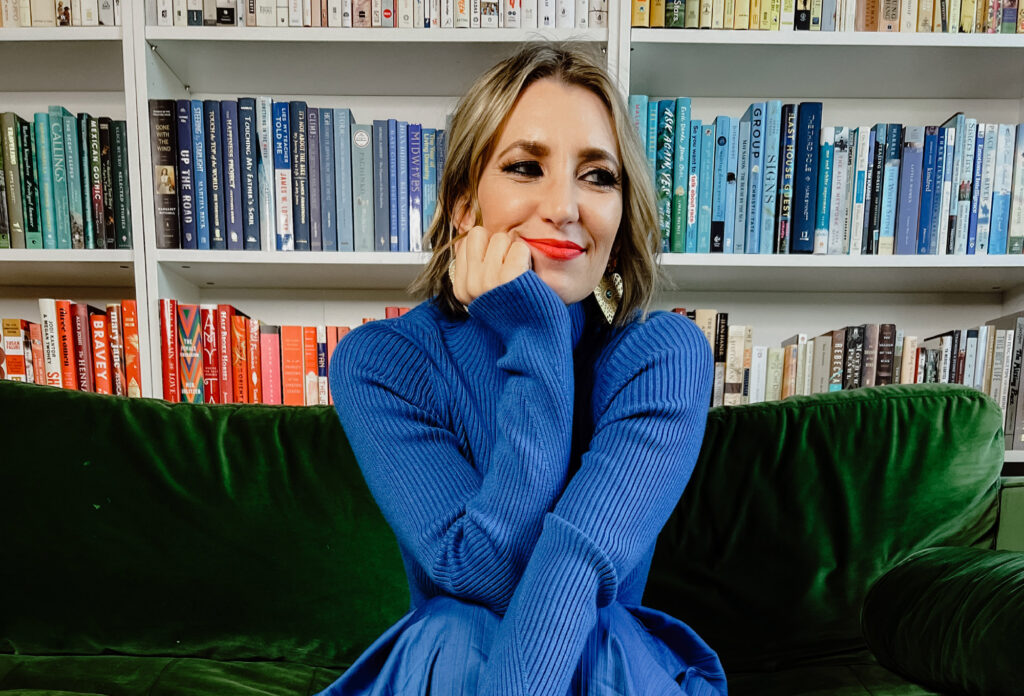 There's an energetic conversation happening all around us, all the time.
But because you can't see or hear it, most people aren't aware it's happening.
They don't make the connection between that energy and the events or dynamics in their lives.
Which means they're most likely not tapping into their home's potential—or their own. (And life is just a little bit harder than it needs to be.)
But YOU know that energy exists. YOU can be a part of the conversation. You just have to learn to speak the language.
You don't have to see it to believe it. You can deliberately co-create, cultivate, and craft the energy to work in your favor—if you know how energy works, flows, and shifts.
When you do, you can enhance your opportunities for success, feel more connected to the people who matter most, and generate more energy to accomplish your goals.
First, you have to connect the dots that lead you there. That's where I come in.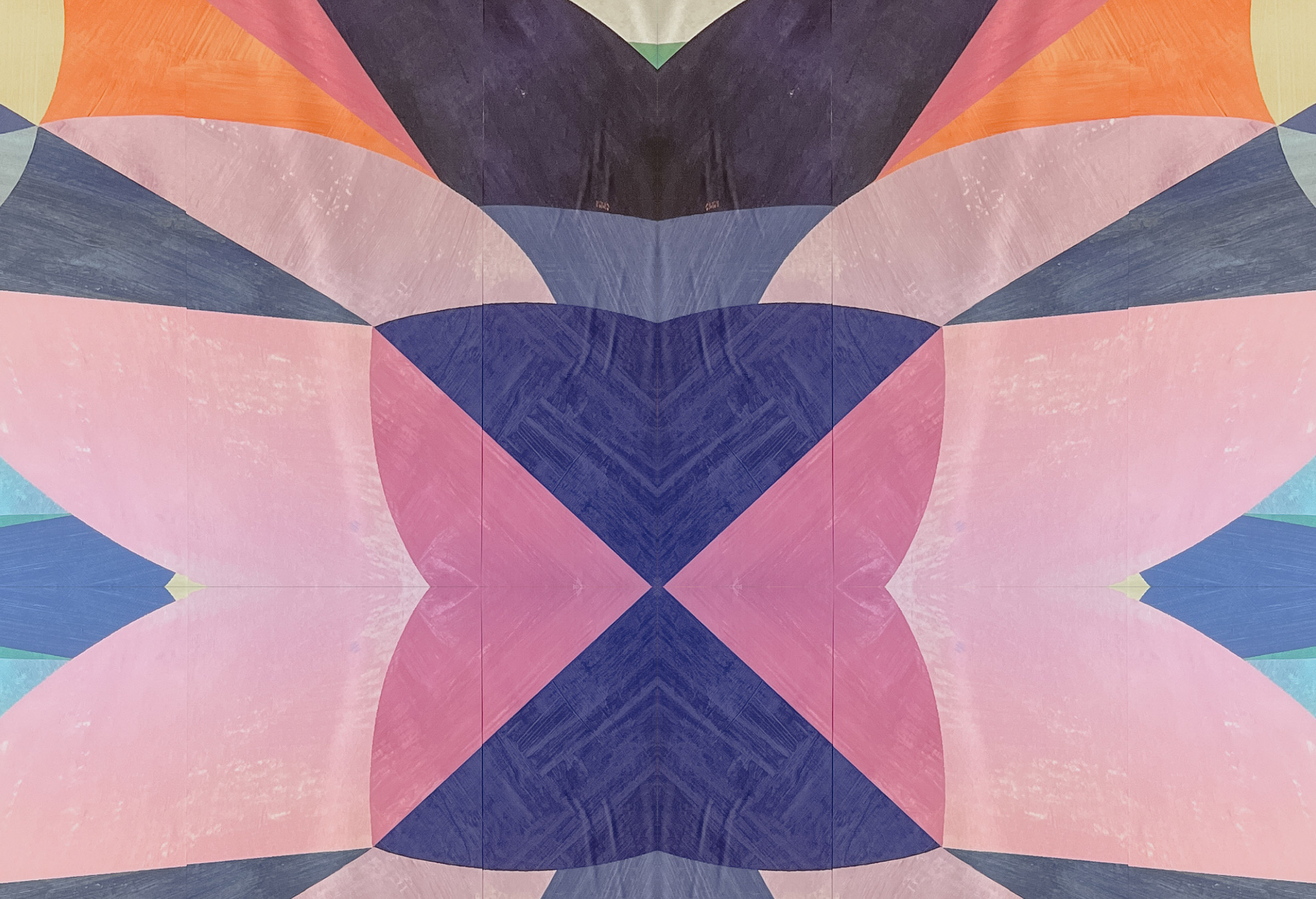 INTRODUCING
Become Your Own
Feng Shui Consultant:
a 6-week online course for Feng Shui enthusiasts
ready to get serious about their practice
Learn and apply the foundations of Feng Shui to identify the exact changes your home needs so you can create your own good luck and support the kind of life you want to live.
$1299
one-time investment

Even though I knew I wasn't going to be disappointed by joining this class already going through a certification, I am blown the eff away at how well you deliver these topics. I'm in love with all the love and heart you've put into this practice. Thank you for putting this information out, and bringing your bomb ass energy into it. LOVE. IT!!! What makes this class feel different than all the other billions of Zoom meetings/courses I've done over the years is the sense of being mentored versus being talked down to and I greatly appreciate that. It's refreshing to witness pure authenticity and candor and honey, you just nail it!

Taking Amanda Gibby Peters class was one of the best decisions I've made as I move into a new house. My knowledge of shui going in was half-hazard at best. By the end, I felt like I had the missing pieces I wanted and the string to thread everything together. My family took the course with me. They started out skeptical and came out excited to have our house support us in this weird time. I will absolutely be going over this stuff again and again because there's just SO MUCH wisdom and knowledge stacked in there. If you're thinking about taking this class…do it.

I want to thank you for the wonderful learnings yesterday! I have found something very special in starting to learn Feng Shui WITH YOU. I had already done a Feng Shui consultation for my space – it was okay, but it didn't sit right with me. I thought I had to place my office in the career area and had so much fear about doing any little thing wrong. I had all these conversations in my head – like, 'oh, what happens when I do this, what happens when I do that?' I was so fed up and thought, 'Thank you, but this is not for me.' But…
You blew every fear away yesterday. You made it easy. I loved the sentence: 'Your home won't be perfect.' – and that was a great relief!

Working with you during my maternity leave was the best decision ever. After almost 12 weeks of learning, I'm noticing my confidence as I put Feng Shui into practice. Without even realizing, I can see how all the elements work together. I made a super change in my living space and everything feels so right. Everyone in the home feels more settled and grounded. I see how each element is present and what it brings to my home. Thank you for teaching me something that has always puzzled me, I'm starting to understand it!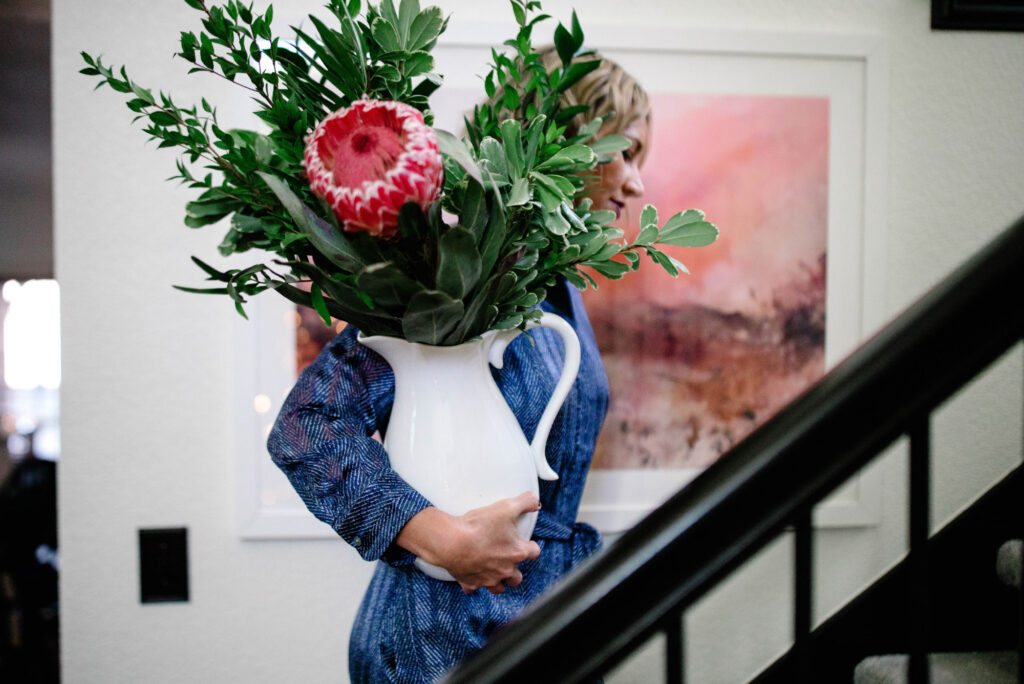 You've picked up a few Feng Shui tips and tricks. Now it's time to dive deeper, put some wisdom into practice, and reap the rewards.
What you'll learn inside this course can't be found in books or in free tips on social media. Everything I teach comes directly from my 15+ years of consulting clients.
I'm sharing what I KNOW works. And I've put it together in a format that's fun, practical, and simple to follow.
Become Your Own Feng Shui Consultant will teach you how to: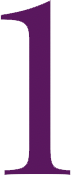 Read your home differently and deliberately to create positive change, from the everyday mood boosters to the life-changing, opportunity-manifesting stuff

Balance the energy of any space, without needing to spend money or add to it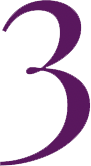 Maintain your personal energy to influence your home's chi (the universal energy that's all around you), and keep it working in your favor
Identify the energetic black holes most people don't know about when building or designing a home (and know what to do about them)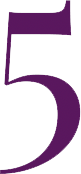 Give yourself and your space a boost whenever you need it—and support others' needs, too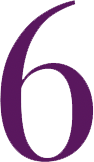 Navigate any season or storm because you know how to "zhuzh" up your space to influence the energy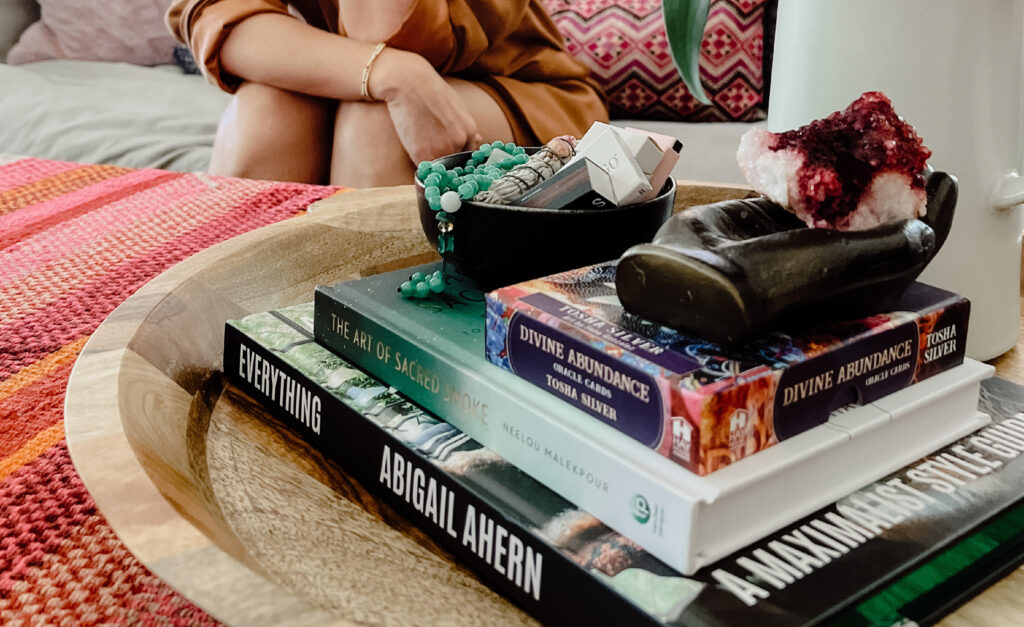 This course covers EVERYTHING a beginner needs to know about Feng Shui.
And you're going to learn to apply all of your new knowledge right in your own home, so you can be more in control of your destiny.
You CAN love whatever space you live in—
and I'll show you how.
I'm Amanda Gibby Peters, and for more than 15 years I've helped people all over the world reclaim their spaces and demystified Feng Shui for them in the process.
My superpower is making the complicated simple. (And having a good time doing it!) I help you feel empowered, inspired, and supported to make positive changes in your home.
What frustrated me when I got into Feng Shui was that no one teaches you how to put together everything you've learned so you can take meaningful action. So I designed the course I wish I'd had when I got started.
Become Your Own Feng Shui Consultant is a digestible course that's dripped out over 6 weeks and includes videos and worksheets so you not only learn the principles of Feng Shui, but actually put them into practice. You'll even get first dibs on my live coaching/Q&A sessions that happen a few times a year.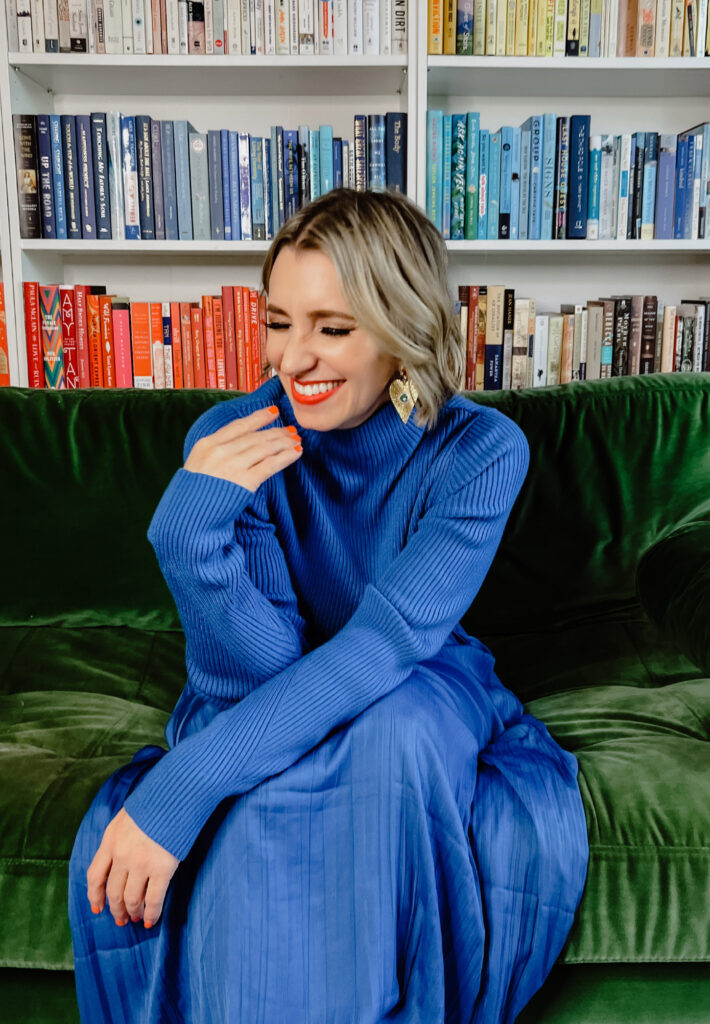 I teach workshops around the world, develop curriculum for life coaches and design schools, and practice shui 24/7—and I can't wait to share everything I've learned with you.
Your home is a living, breathing entity that influences your perception of the world and creates lasting energetic impact. Feng Shui is the practice of harnessing that impact for something positive.
So let's get to it, shall we?

I LOVE when a good solid Capricorn meets a subtle energy work. Like, really solid, earthy, academic, achieving energy meets the subtle sciences. You make Feng Shui tangible. You make it grounded. You make it real for people.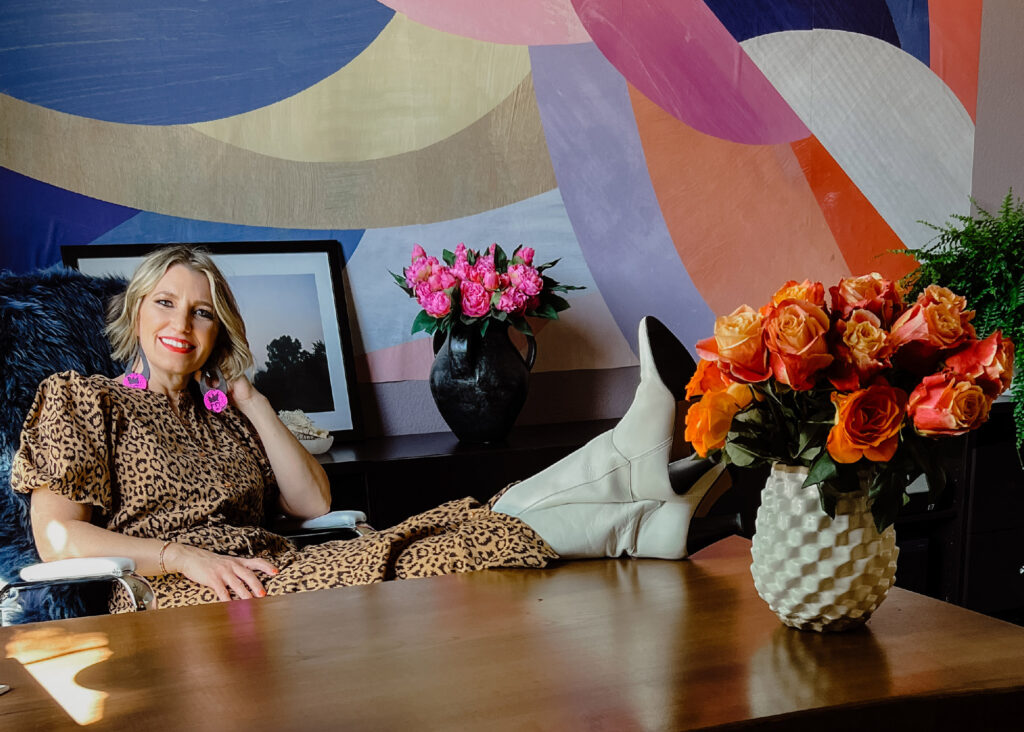 Become Your Own Feng Shui Consultant course modules
Welcome to Feng Shui school! These 6 modules will be spread out over 6 weeks so you can intentionally learn and apply each lesson, one at a time.
Each module contains video lessons and downloadable resources to guide you through your learning journey. Best of all, you receive continued access to all the materials so you can watch them as many times as you need to.
MODULE ONE
learning the bagua
How to orient it correctly, how to handle missing areas, and how to go even deeper into its meanings. The bagua map helps us tidy up our goals and decide where to focus all our efforts, making it the perfect place to start.
MODULE TWO
let's talk about chi, baby!
What chi enhancers are, how they influence energy, and how to use them as enhancements and remedies in your own home.
MODULE three
clutter
What it costs in terms of energy, when it's actually a GOOD thing, and 8 strategies for dealing with it. Because your stuff—and where you stash it—has a big ole impact on your home's energy. We'll tackle the clutter and the mindset that got you there in the first place!
MODULE four
common home challenges + remedies
How to orient it correctly, how to handle missing areas, and how to go even deeper into its meanings. The bagua map helps us tidy up our goals and decide where to focus all our efforts, making it the perfect place to start.
MODULE five
the 5 Chinese elements
The purpose and implications of wood, fire, earth, metal, and water in your home and how to intelligently work with their superpowers to achieve greater balance and harmony in your home.
MODULE six
space clearing + cleansing
Ritual recipes for regular energetic cleanses as well as deeper cleaning methods you might need during acute/chronic challenges.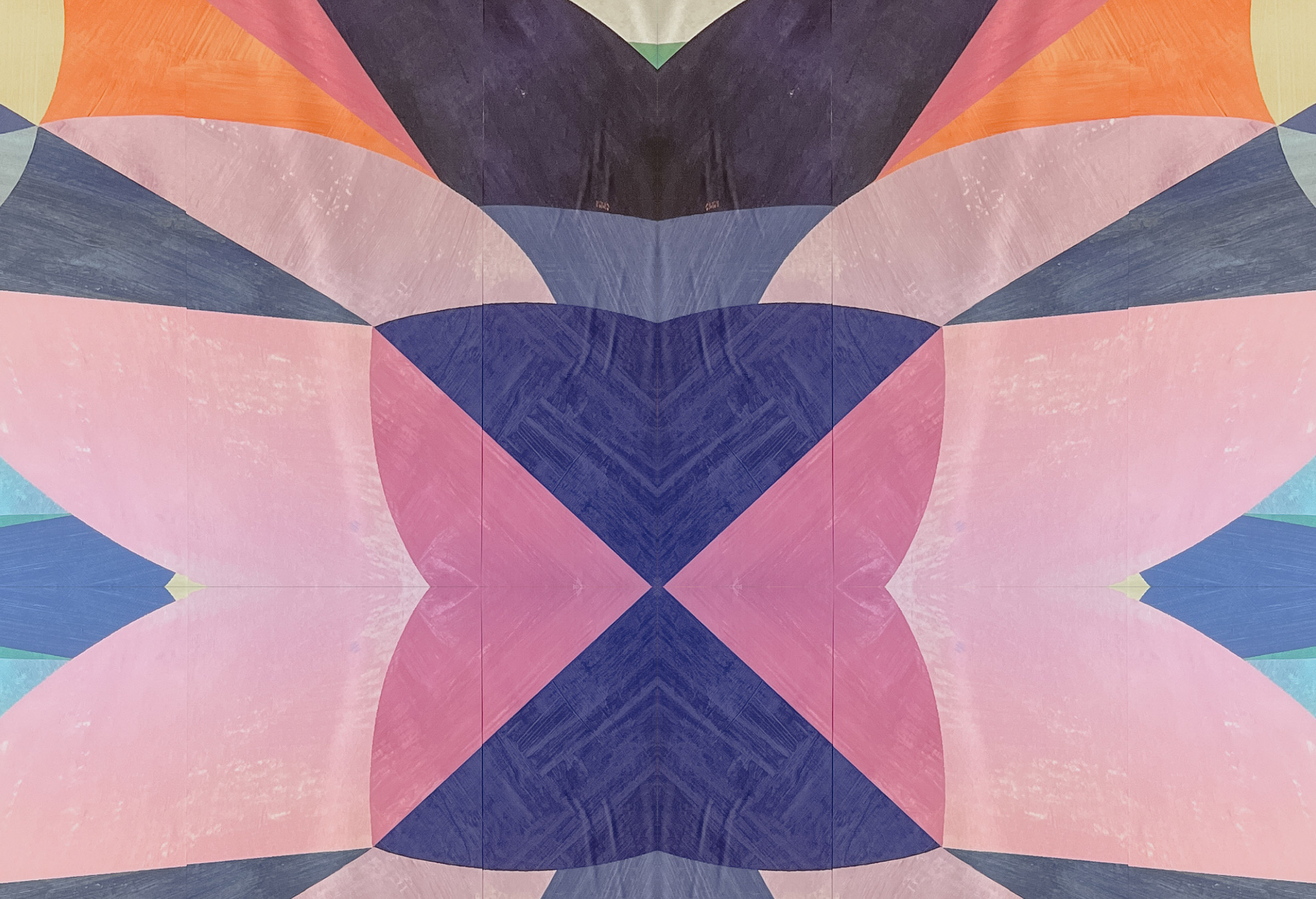 plus
an abundance of resources for everyday Simple Shui
In addition to the 6+ hours of video modules, you'll receive downloadable guides, checklists, and "home"-work exercises to further deepen your knowledge and put everything you've learned into practice.
Resources include:
The Simple Shui Workbook Bundle:

BOOK 1: Live With What You Love – includes exercises to tune into what you LOVE and set an intention, plus 12 ways to play with shui in your own home from day one
BOOK 2: Clutter Is Not Love – helps you assess your home's clutter (even the "nice" things we think aren't clutter) and get some quick wins to reduce it right away (and with a gentle, loving approach)
BOOK 3: Creating Sacred Space – teaches you how to work a room and release energy
BOOK 4: At Home With Life – includes the Feng Shui map (bagua), insights to the 9 life areas of your home (guas) and their deeper meanings as they apply directly to each part of your life
BOOK 5: 50 Shades of Shui – goes in-depth with the 5 elements and shares 33 simple shui ways to live elementally

Bagua survey to identify your home's current energetic strengths and weaknesses (so you know where to start and what efforts to prioritize)
Yin & yang profile with a quiz to interpret your own lifestyle balance
List of the 9 most common Feng Shui chi enhancers
16 additions / methods for adjusting chi in your home
The 5 Elements – 2 lists specifically noting their individual energetic personalities and expressions (so you know exactly how to cultivate more of each and strike an energetic balance in any space)
You'll also get recommendations for additional reading (including all my personal favorite books), tools and supplies, and bonus rituals. Even better? There are virtual monthly Q & As with me!
And it's all included in your one-time investment of $1299.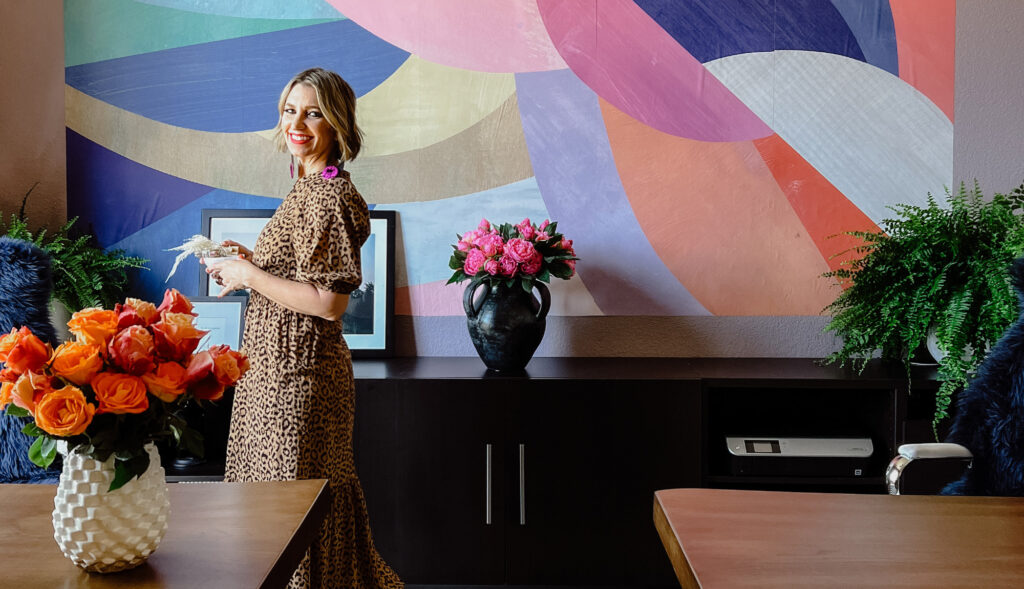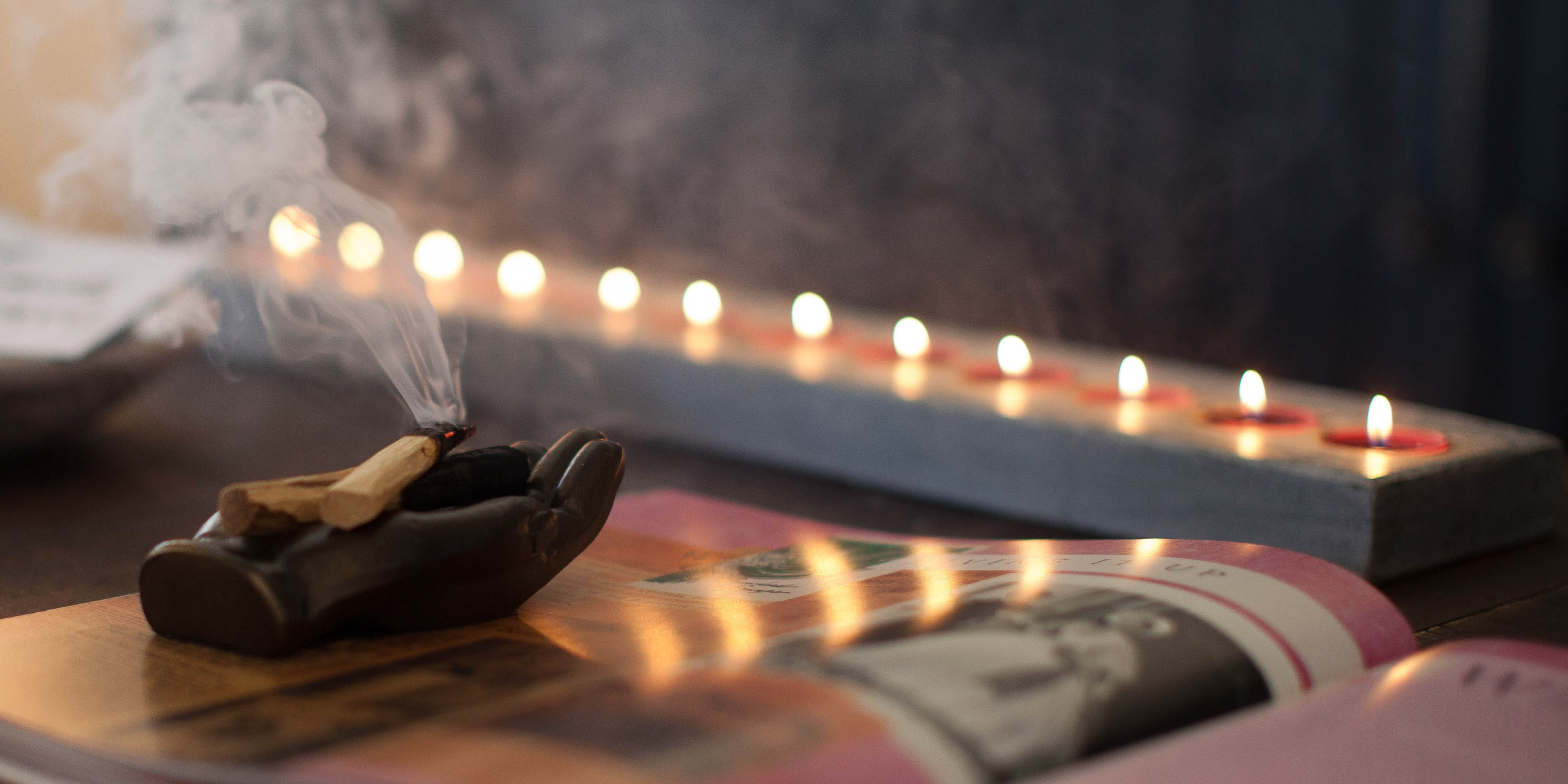 A peek at Level 2:
THE ADVANCED COURSE
(COMING SOON!)
This 6-week course builds on everything in Level 1. Combined, they provide you with just as much (and even more) knowledge than most of the programs out there. And they give you way more practical applications, too.
So if you feel voracious for more shui or want to work your way toward becoming Feng Shui certified, this is for YOU!
Levels 1 and 2 are purchased separately and are prerequisites for House Therapy, my Feng Shui certification program (next enrollment coming January 2024).
MODULE ONE
the Feng Shui of a healthy home
You'll learn the 9 Crucial Feng Shui Health Principles, which will not only give you the complete foundation for addressing any health/well-being issues through your surroundings, they also cover the "necessary ingredients" for creating a harmonious environment.
MODULE TWO
the bagua (part two)
This conversation will look at the bagua meanings/energetics more deeply, including what each gua oversees (think: area of the body, health-related issues, chakra). You will learn adjustments for each gua by working with crystals and essential oils, and you will learn another way to interpret yin and yang in each gua.
MODULE three
how to shui during specific life challenges
Here, we'll focus on specific Feng Shui interventions for health challenges, like low energy, insomnia, anxiety and depression, as well as overall immune system support. We'll also explore the sacred healing tools for lifting chi in your space, no matter the life circumstance.
MODULE four
the 5 elements (a deeper dive)
We will discuss the personalities of our Fab 5 a little more, including some of the specific physical symptoms of their imbalances (think: what happens when there is too much or too little). I'll also introduce a few rituals for each element that will bring its presence into balance in your life!
MODULE five
an introduction to earth medicine
We're going to cover a lot of ground here, including creating an altar with intention, learning the difference between ritual and ceremony, and finding your own "wisdom council."
MODULE six
advanced Feng Shui rituals
We'll wrap this course with a few more rituals for cultivating your own chi, protecting yourself by removing bad luck from your home, working with the Sun Moon mirror, and optimizing Wealth and Abundance energy in your life.
Click below to get notified when Level 2 is open for enrollment.

I have learned over and over again recently how there are no coincidences. There isn't always a plausible or sensible explanation for certain synchronicities or why things happened a certain way at that particular time. I truly feel I met you at that divinely ordered time. (And took that step to make it a more integral part of my life instead of aimlessly searching on Google…I have taken in so much information, I know it will only enhance my practice in so many ways. You are the best Feng Shui teacher I could ever have.

I LOVE your course, who you are and how you gently and powerfully lead us into creating beauty and the changes we desire. I'm loving the results I'm seeing in my home and life thanks to your approach – thank you so much! You've taught so much in your positive and implementable way, and I've incorporated many things that continue to carry me forward with ease and grace into the life I desire.

I have writer's cramp! What an awesome couple of sessions to return to and feed the brain! I just LOVED them! It is exactly the sort of information I was expecting, and it has just created the itch to know more!! A fabulous teacher is like the coloured sprinkles on the cupcake!
Become Your Own Feng Shui Consultant is for you if:
Become Your Own Feng Shui Consultant is not for you if:
You've consumed tons of content about Feng Shui, and you want to go deeper
You want to be able to apply your Feng Shui knowledge in your own home
A 1:1 Feng Shui consultation isn't in the budget right now, but you'd love to pick up some knowledge to work on the foundations yourself
You want to become a certified Feng Shui practitioner (this course is the first step)
You want to have fun and are willing to make mistakes, experiment, and play
You appreciate beauty, quality, and "the good life," whatever that means to you
You recognize there are opportunities for improvement in your home and life—and you want to make some changes
You hate making mistakes and are a perfectionist to the point that you don't take action (shui only works if you do)
You're looking for a precise result or outcome from Feng Shui (that's not how shui works!)
You're in desperate need of a change in your life, and you need it ASAP (Feng Shui takes time. A 1:1 consult may be a better fit, but you still must be willing to be patient.)
You're expecting lots of advice on design or decor (Feng Shui is about what you love and what you already have!)
You're skeptical about whether Feng Shui really works. (Skepticism is understandable, but would I encourage you to consume my wealth of free content and then decide if Feng Shui is for you before making this type of investment.)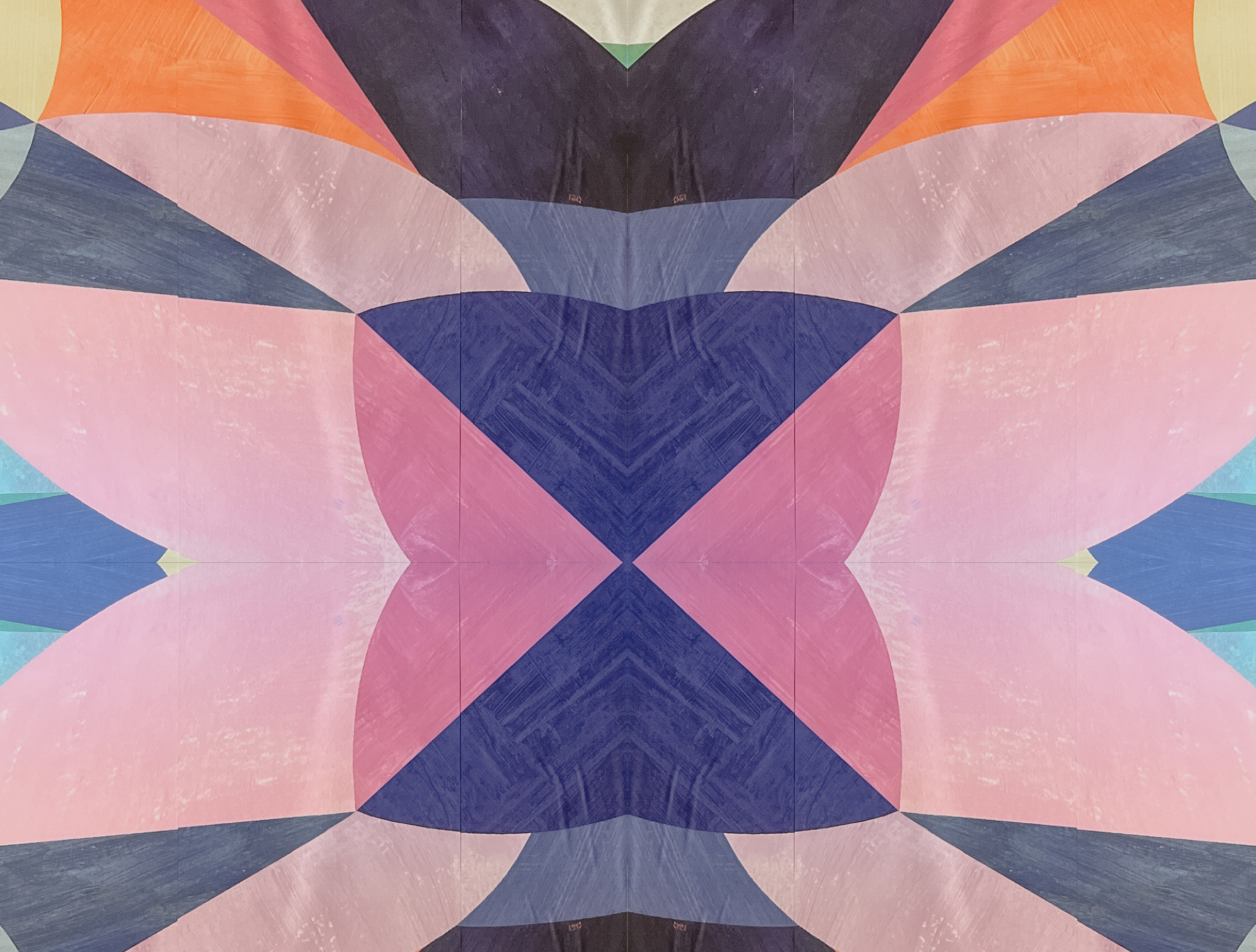 Ready to finally know how to Feng Shui your home yourself?
You can't change your life without changing your home first.
So quit Google school, break out your favorite pen, and get ready to take some notes— because in Become Your Own Feng Shui Consultant, all my secrets are yours for the taking.
It's time your home brought out the best in you, for you.