how to shui during mecury retro
there is a collective sense nowadays about what NOT TO DO when mercury is in retrograde, but little appreciation for its lifeblood. so, in the spirit of riding the bumps confidently (instead of pushing pause on the next few weeks), how about some simple shui while retro is underway?
TIP ONE: BE THE PROJECT.
retrograde favors re-evaluation, reviews, refreshment, right? well, YOU can be the project, too! so instead of postponing (read: procrastinating) healthy changes during this period – ACCEPT you will encounter resistance + surly thought patterns and then use mercury's energy to fully feel and flush away those limiting beliefs. hike the hard trail, and we could be oooh-ing + aaah-ing a brand new you when the planet goes direct.
TIP TWO: HAVE ALL THE IDEAS.
notice, write down and capture all the cosmic downloads while they're playing. no, it's NOT the time to hustle and act on them, but we can soak up every corner of inspo happening and squeeze out all that nectar once this retro retires.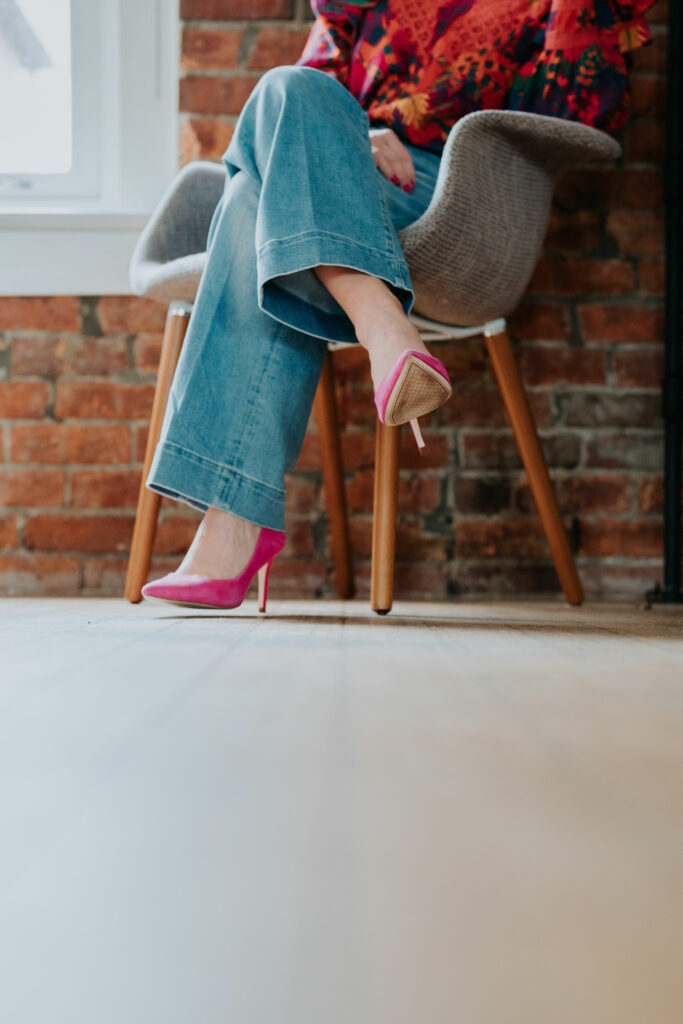 TIP THREE: PURGE YOUR CLOSET!
you've been putting it off, and now it's time for a retro-inspired audit. closets are all about authenticity – specifically, who we are when we step out into the world. and when we hoard/pile clothes and accessories in the closet, it indicates we are hiding (or missing out on) some part of ourselves, too. set aside a day (this is how you wade through mercury retro!). put a few towels on the floor so you have ample space because everything is coming out.
before anything goes back, ask yourself: (a) what's my personal style? (b) do i have a favorite palette to wear +/or a personal power color? (c) how do i spend my time? use your answers as a filter for what goes back.
as for everything else, does it need to be tailored/repaired? DO IT or DONATE IT. would you buy it again today? if it isn't a HELL, YES, it's NO – and LET IT GO! what one word best describes it? if that word makes you feel anything less than suuuuper sparkly, treat yo'self to something more YOU.
TIP FOUR: TACKLE AN OLDIE BUT GOLDIE.
the time is nigh for cutting through any resistance and uncertainty that might have stalled completion on a project +/or goal. plus, it's no secret shui is a fan of open space, and one less thing on the list leaves space for something new. three words: SOLID GOLD, BABE!
TIP FIVE: GO SEEK.
it's not the time to buy anything BIG, but who says you can't window shop? even better? you'll flex your financial power as you put that green back in the bank until mercury is direct!
TIP SIX: SHOP YOUR HOUSE.
dedicate a shelf in a closet with that assortment of odd and end goody buys you LOVE but struggle with finding a cohesive dwelling place. monthly or seasonally, exchange them out so you better appreciate the beauty and story of your things. bonus: this ritual of revival makes anything feel timeless, regardless of age.
TIP SEVEN: SCORE 100.
a spring or fall retro is a FAB time of year to find 100 things to release.
now, before you break into a clutter-induced sweat, this is SUPER simple. a few suggestions to get you on a roll: socks (missing, holey, or elastic-gone-bad); old makeup + toiletries + hotel contraband; photo doubles; old receipts + magazines + wrapping paper scraps… it all adds up QUICKLY, mate!
as for donating/selling stuff, here is my general suggestion: say thank you to your stuff – this facilitates closure for any lingering emotional ties – and then simply let it go. the relief and exhale are worth WAY more than locating the *best* place or securing the *right* amount of money for the donation. and the karma IS money in the bank – giving away those things you no longer LOVE (or use/need) opens up the possibility for someone else to have, hold and LOVE them. and the best part – those things recalibrate energetically, too. they begin vibrating at a higher frequency because they are (hopefully) in hands and homes that need them, use them, and LOVE them. xo
photo by | Anastasia Creative