our home maintains its own energetic patterns. and when nothing in it changes, it reinforces our familiar habits and routines, despite our resolve (and efforts) for improvement and growth.
so, it's important to remember that when you're craving any life change, it must be supported in your surroundings.
here are four ways to get into that actualization groove:
make your new intention the center of attention in your space. one well-placed item that triggers your enthusiasm is an exclamation point in law of attraction language. want to feel more BOLD? incorporate the contrast of black and white in a room. get extravagant with the blooms. be a bit dramatic with the art around your home!
try moving things around regularly – new ways of seeing things come from seeing things in a new way. open space equals free thinking, so clear some room in a drawer, on the bookshelf, or on the desk. clear space clears our head, and it's a practical hocus pocus for conspiring with the muses.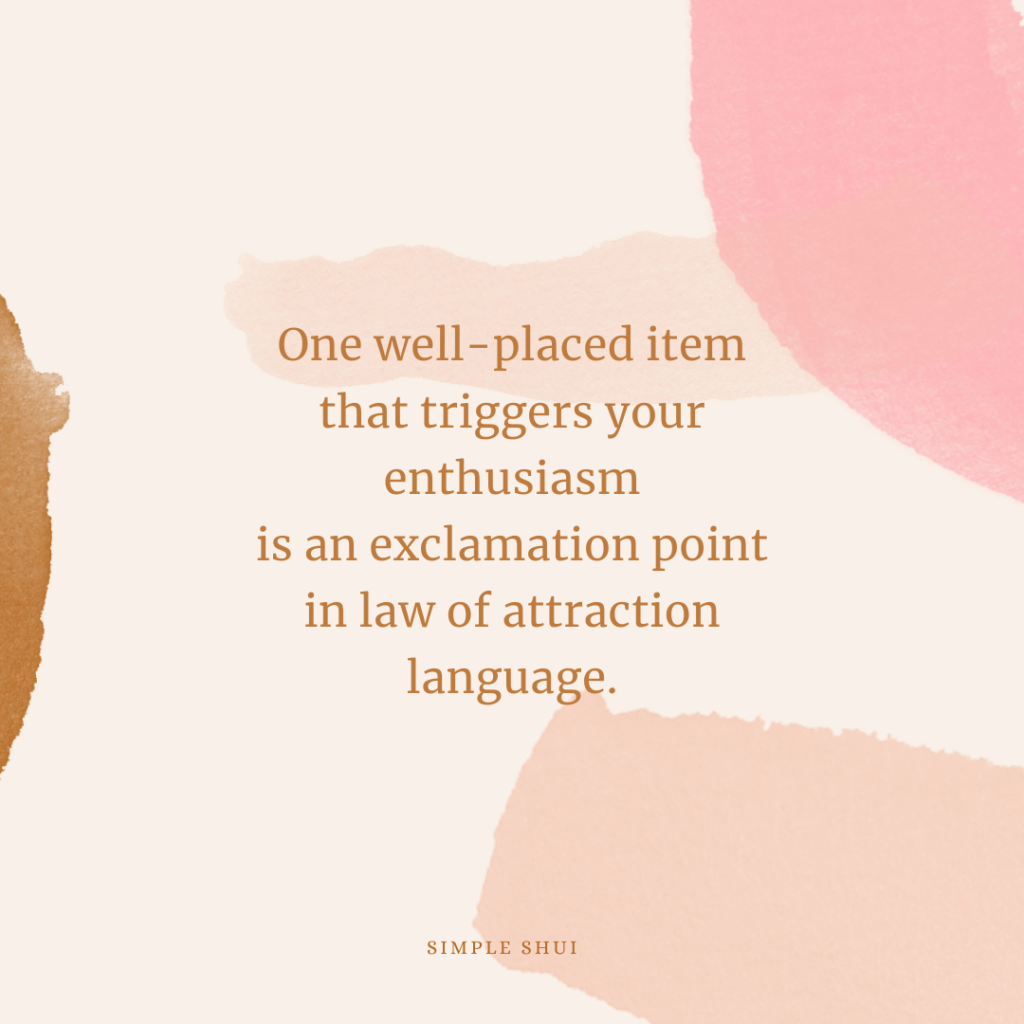 find ways to "see" what it is you want to become. if your wall gallery has grown lackluster, consider a change. what hangs on the walls hangs in your mind. or repeat a theme throughout every room of your house or the office, and deliberately integrate participation in your goal's manifestation around every corner.
finally, prioritize possibility with personal touches – those signature visibilities that gush all about you! don't be shy about what you're creating or who you're becoming. our personal ecosystems have potential to push possibilities and drive performance, so embrace your home's unique powers by continuously updating it to stay in touch with those BIG dreams! xo