whenever i share quick rituals or remedies working with I-Ching coins, questions percolate.
so, today we're covering this fabulous symbol and *tool* a little more comprehensively.
first up, where do i source mine?
my favorite places to source anything shui-related are Etsy and local metaphysical / shui shops.
next, it's common for me to share different number (of coins) combinations – what do they each mean?
first things first, work with what you have. i tend to get "number" specific when working with a client on specific goals or energy shifts, so…
+ 3 coins represent change, which is FAB when we're ready to trigger something new in life. '3' speaks to the heaven, earth and (wo)man trinity. '3' also suggests wealth, luck and prosperity.
+ 6 coins are auspicious as '6' is a lucky Chinese number. '6' also signifies heavenly and work luck combined. if we're wanting to whistle a little work luck our way, working with '6' helps that payday!
+ 8 coins are EXTRA auspicious, calling prosperity and abundance in. when drawn, '8' is shaped similarly to the infinity sign, which is how infinite abundance is implied here.
+ 9 coins signify the unity between heaven and earth – which is regarded as very auspicious. '9' is the most powerful (single-digit) yang number, so it carries that kind of KA-POW with it. it is also often associated with manifestation and completion, so it hits all the high notes with perfect pitch!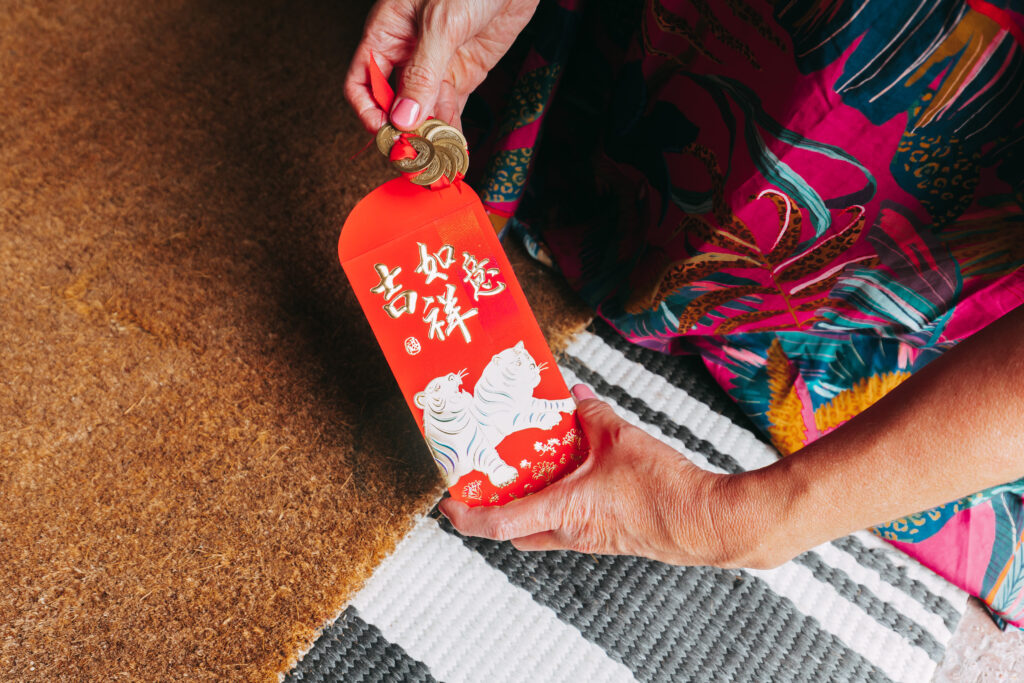 finally, you've (likely) heard me mention placing these coins under your front door mat (or entry rug), but what if you don't have either? are there other places they work like charm?
buckle up, butter cup, because the answer is YES! you can…
+ place them above your office door
+ hang them from the front door handle
+ bury them along the path to your door
+ nestle them into the soil of potted plants
+ leave them in the wealth area of your office, home or BOTH!
+ put them in your wallet or purse
+ slip them under your mattress
+ pair them with other Feng Shui symbols, like a Wealth bowl
+ add them to your vision board
+ tuck them in the four corners of your office, home or BOTH!
+ adhere them under your desk or chair
+ keep them near your computer
+ file them with any important documents (think: investments, real estate, retirement funds)
+ tape them inside your journal
and on those notes…
you should have a few ideas of how to "plant" auspicious luck anywhere around your home! xo