people ask me all the time how they can work with shui to help their loved ones — and if you've been part of the simple shui conversation for more than a minute, you know i often say you can't shui others. it's a practice best guided by intention, and that's hard to mimic for others.
however, you can improve an ecosystem, and that can be particularly and especially helpful in shared spaces.
last week, while in Vancouver, i did just that.
our lovelies — who are in film school — are starting to feel the pangs of homesickness and SAD (thanks to those cloudy skies). so, i made an impromptu trip up north to soothe spirit and shui their space.
and with full permission from them, here's what i did:
i cleaned under their bed and washed all the bedding. we spend 1/3 of our lives in this one space, so it's always deserving of top shelf TLC. it's also where we're most vulnerable, so this is an efficient way to zhuzh up the chi and then soak in that recalibration!
i streamlined the surfaces — coffee table, counters, and tables. the lovelies are super busy, never mind they're "running their own household" for the first time. so, it's not uncommon for things to get spread out and left out. the thing is, though, surfaces can quickly clutter and distract the mind…so, we created some much needed "open space."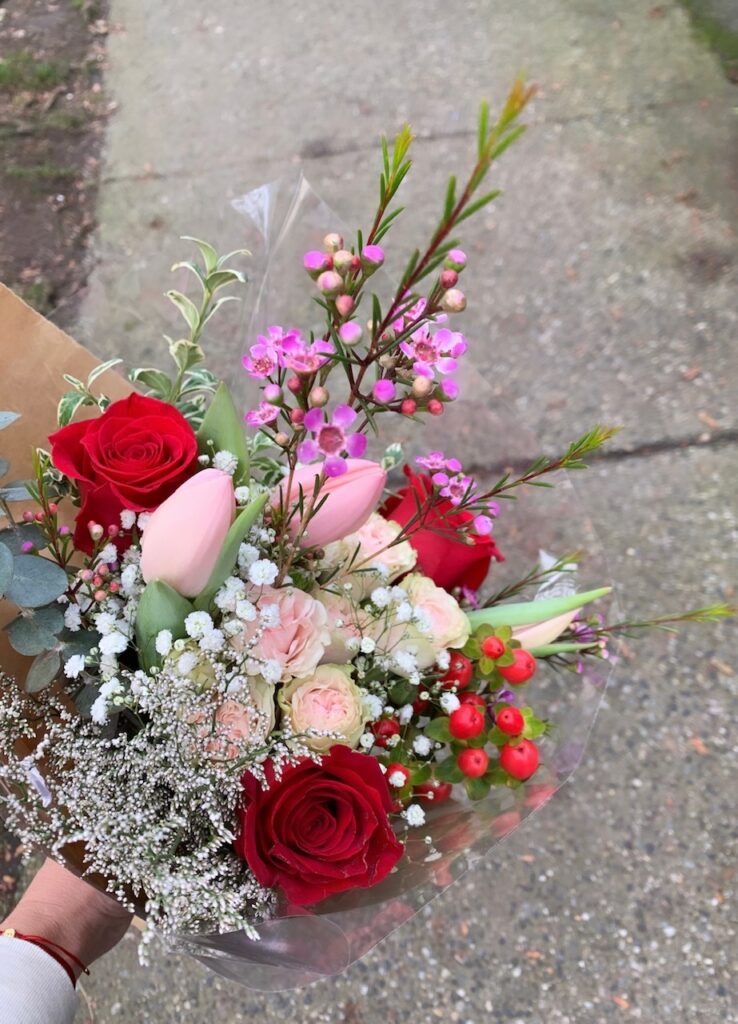 speaking of streamlining surfaces, we gave the floors a *lift.* floors can be representative of emotions – and how we feel about moving through life. add to that energy follows the eye, and this spruce is an easy win!
we added more light – "raincouver" skies are real, so i brought this light with me. i'll spare us the rabbit hole, but sunlight offers up a full spectrum of color. color influences how we feel and behave, so a daily dose of rainbow can be a therapy all its own!
i bought them fresh flowers and oranges. it's me, people — of course i did! remember, you don't have to do all the heavy lifting yourself. a couple "cheerleaders" in the space will add the perfect scoop of Yang chi to the room!
finally, we hung some bells on the door – to cleanse the energy making its way inside their nook while also strengthening their voices as they step outside it and into the world. xo