a bell is one of the most reliable tools for energetic housekeeping. simply ringing a bell around a room or your house yanks (yangs) energy up and immunizes your space from wonky, unwanted vibes. so, if things feel off but you don't have time (or the inclination) to smudge, ring a bell around the room and better energy will be yours – bada ring, bada clean room!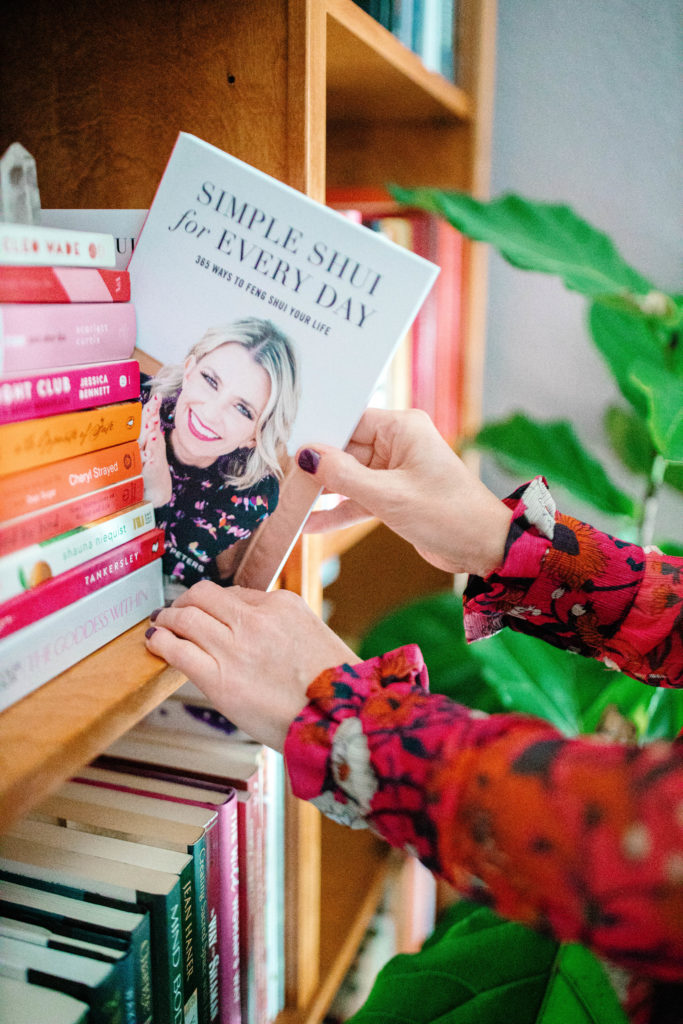 want another way to work with this tool? when it comes to getting your intentions out there, a ring-a-ling-ling will bring home a world of good to you! when you ring a bell, it engages with your outer chi. as the bell chimes, it carries your energy with it. so, next time you're deep in manifestation moves, ring a bell to amplify and ripples out your intention's energy.
and if that feels like too much, keep a strand of bells on the front door. in shui, we emphasize using the front door to call opportunities our way. with bells in the mix, they'll send your energy OUT into the world with every jingle! so, consider this a simple shui power move – set your intention, use the front door to welcome new energy in, and trust the bells are helping hustle it home to you! xo
want more tips like these? check out my new book Simple Shui for Every Day: 365 Ways to Feng Shui Your Life – available on Amazon now!