simple shui tip: go faux it!
a Q i get often is "are fake plants bad Feng Shui?"
so, first things first — let's dismiss the notion of bad energy. when it comes to plants, it's more like we're working with a sliding scale of chi (energy).
living greens and fresh flowers have the most powerful chi because of their ability to grow and improve air quality. so, real plants and flowers will always *energetically* outperform your other choices.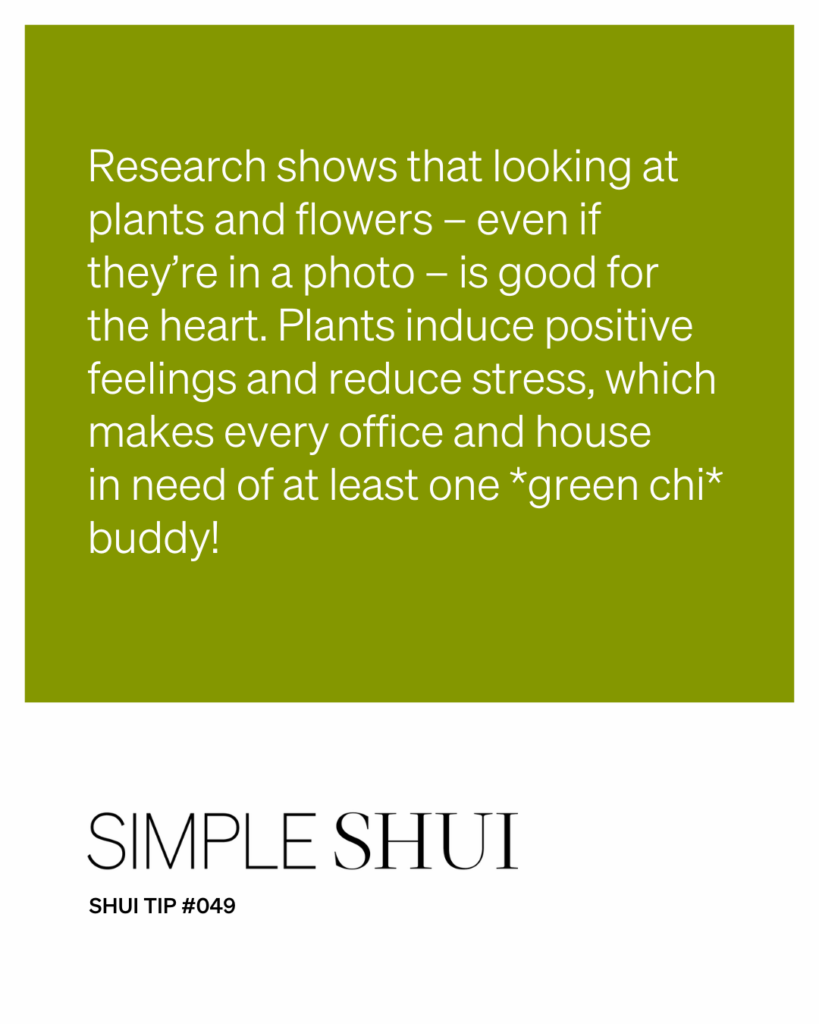 however.
i cannot emphasize this enough: context is EVERYTHING in Feng Shui, and so much of that depends on what's already happening in your home, including what you're looking to improve or enhance.
so.
if you're looking to wake a space up or generate *new life* in your surroundings, fresh works best because its literally pumping out that living, breathing energy. for example: if you (or a loved one) are ill, a fresh, living plant is a better option because it engages with your ecosystem and improves the chi immediately, which accelerates the road to recovery.
however, before you start tossing out any faux flora, science has proven that looking at plants (real, fake, even images of them) works its own world of wonders. so, if you want a productivity "lift", need to lower blood pressure, +/or percolate some positivity, fake is just as fabulous! #fauxreal xo