simple shui tip: serenade good things your way!
metal wind chimes are a commonly employed Feng Shui enhancement – often worked with when money is on the mind.
why?
metal is symbolic of coins, and the hollow rods "pool" that abundant energy of wind where they "live."
so, here are a few ways you might introduce one to your space:
TIP ONE: hang a wind chime near your front door, and let it *serenade* prosperity into your life. keep some plants around the door, too, and this "power couple" will pool and hold onto abundance that blows your way!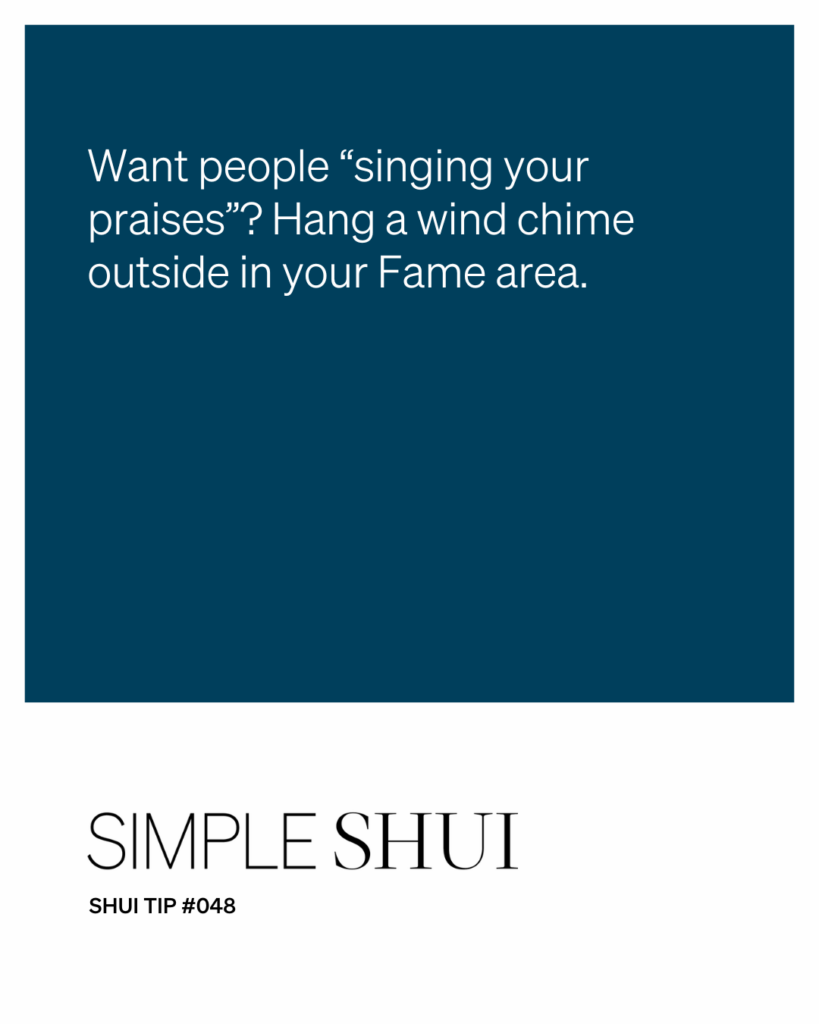 TIP TWO: want people "singing your praises"? hang a wind chime in your outside Fame area. (standing at the curb and looking at your property or house, imagine a tic-tac-toe board over your property. the back middle square is Fame. if you practice compass shui, Fame is located in the south area of your property / home).
TIP THREE: if you feel like your life needs a full-tilt chi *revival*, hang a wind chime at every corner of your house outside.
it's no secret that wind chimes are one of my favorite "tools" to work with – which is why you'll hear even more about them in my *Become Your Own Feng Shui Consultant* course. so, if you're curious to learn more tips and tricks for shui-ing your home and life, this course is absolutely for YOU!