something that inevitably comes up when we have guests in our home:
all the color.
the minute you enter our house, you're greeted with a vivacious vividness – pops of pink and orange, soulful and sultry blues, glints of gold, emerald greens and soothing neutrals with a proper finishing of black and white.
and it all works together well.
the natural follow up Q – especially for those in the know about my shui fluency – is "what do the colors represent?"
and my answer, in a word, is LOVE.
with 4 people in this house, each of us naturally prefers different color combos – and for the most part, there's an even distribution of our favorites. so, i rarely choose a color for a room based on the bagua. (yep, you heard that right!)
instead, i consider a few other factors:
what is the energy personality of this room?
how do i want the experiences here to be described?
do the colors feel positive, empowering, motivating +/or inspiring?
what hues will give the room "heart"?
does the room encourage energy to move around? does the palette feel connected to the rest of the house?
which colors will nourish us best?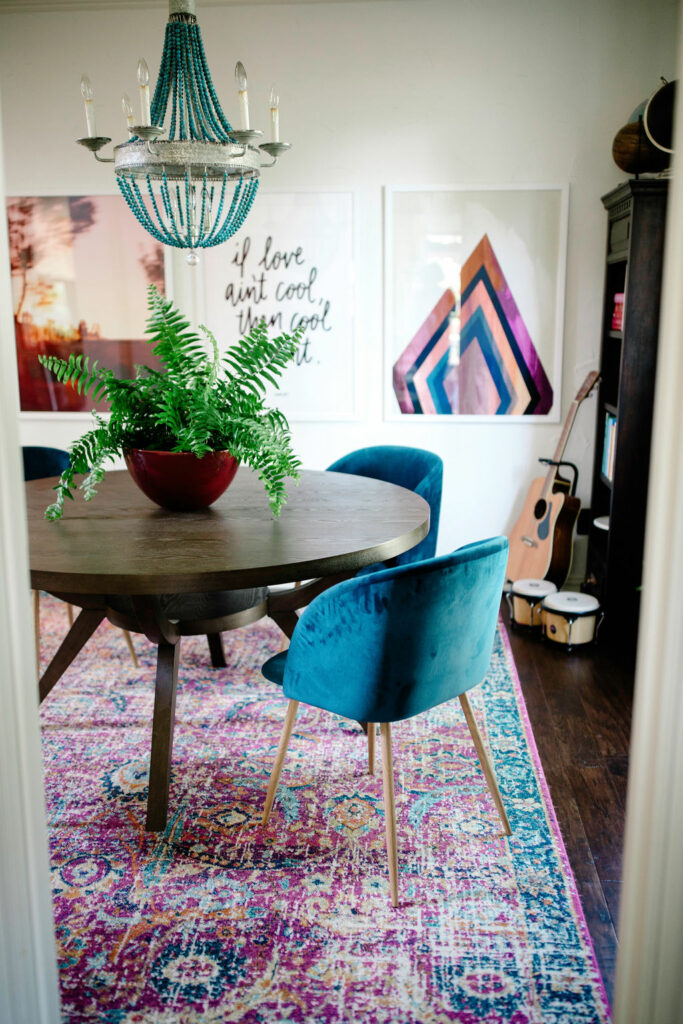 so…
when i answer the Q about color here with "LOVE," it's the 'good vibrations' of color i am talking about every time.
now…
not every space needs to be saturated in color or pirouette around in bold, bright hues.
but.
every home does need a little color in its cheeks. so, if you're ready to pursue your own color power supply, a few thoughts:
start with a color you LOVE. if you LOVE it every time you see it, your JOY is its own happy home fertilizer. we call that a win-win-win!
not sure what you LOVE? choose a color that looks good on you, and style your home the way you might style yourself. lookin' good feels good!
still not sure? what color have you secretly always wanted to wear and "get away with"? that BOLD move, babe, will make your home (and you!) more magnetic to potential than you realize – so, GO FOR IT!
and then, if you fancy, take a photo and tag me (@amandagibbypeters) so i can LOVE it with you! xo