a designer and homeowner recently shared a photo on Instagram and said, "as dreamy as this spot is, we do not use it as much i thought we would." she was curious what Feng Shui had to say. when i looked at the space, i agreed with all her Insta followers' comments following the post:
the room – GORGEOUS.
the colors – INVIGORATING.
the natural light – DREAMY.
the furniture – LOVELY.
so, what could possibly be throwing the vibe so no one felt compelled to hang here?
here's what i told her:
"your space is SO gorgeous! i often tell clients shui is in their DNA because we do so much instinctually that agrees with its principles. and you are a shining example of this!
there is only one change i would suggest: take out or replace the coffee tables.
and here's why: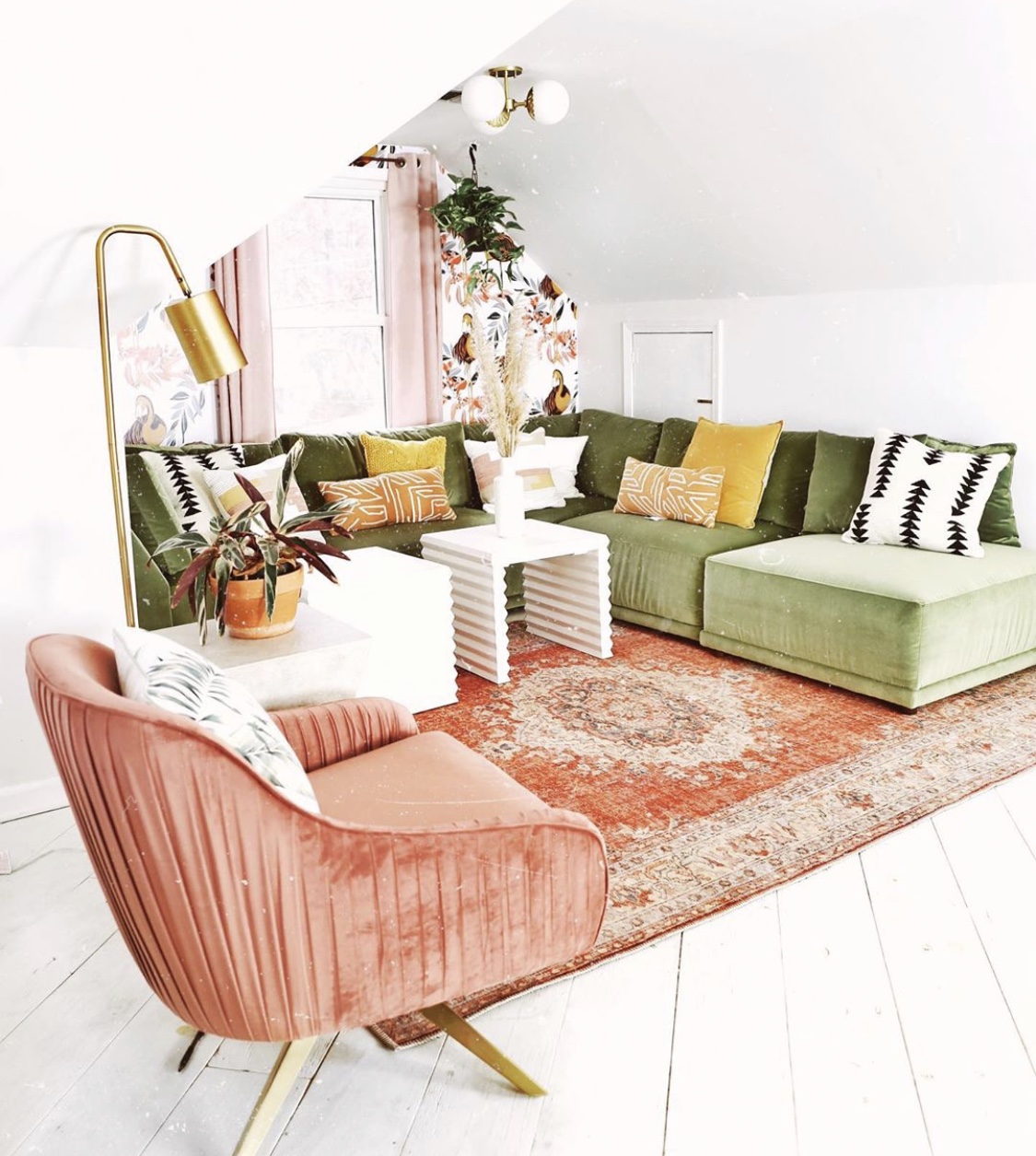 (1) our subconscious reads a room before we even settle into it, and this space feels a little tight. that vibe alone will generate a subtle resistance to feeling welcome in the space. and if there are other options available  (rooms for hanging out), we will gravitate to those with a little more wiggle room.
(2) in shui, there is a term called sha chi or 'attacking chi' — please don't let the name scare you! it simply means that when we sit with a corner (or a sharp edge) pointed at us, we have a low-level sense we're in the direct path of something. and that relentless energy feels uncomfortable. the closer we are to it, the more intense it feels.
so, try moving the tables out for a week (or longer) and notice if that makes any difference to the congregation.
if it does, consider replacing the current tables with either round ones (which encourages energy flow!) or an upholstered option."
***
the reason i LOVE this Q is because so often, there are truly only one or two splinters in a client's space. and once they're aware of that energy, they are able to protect themselves accordingly; encourage energy's movement through their homes (or offices); and hold onto their own sense of self and spirit. xo