3 *practical magic* uses for cinnamon
cinnamon is one the newest addition to my shui bag in terms of simple heavy hitters, but the love is just as fierce.
i started exploring its influence a few years ago and learned it's a powerhouse at bringing money, wealth, and prosperity into our life – yes, please! it also keeps unwanted energy out of the way, so it has protective qualities, too. and its presence makes our space inviting to spiritual helpers and allies. bundle all that together and it basically improves the energy of any room it's in!
in fact, i shared some of the WOW cinnamon packs on Instagram recently, and here's one of the comments a reader left:
"i put a few drops of cinnamon EO in a spray bottle with water and have been sprucing my front door with it… and within a day or two of blowing cinnamon on my front door, i received the offer on my home i hoped for!"
on that note, here are my favorite ways to work with this multi-hyphenate:
TIP ONE: i LOVE to use it at the front door to remove energetic blocks that prevent money (income and customers) from coming in. my standard RX: standing outside the front door (or office door), put 3 pinches of it in your hand and blow it toward and inside the front door!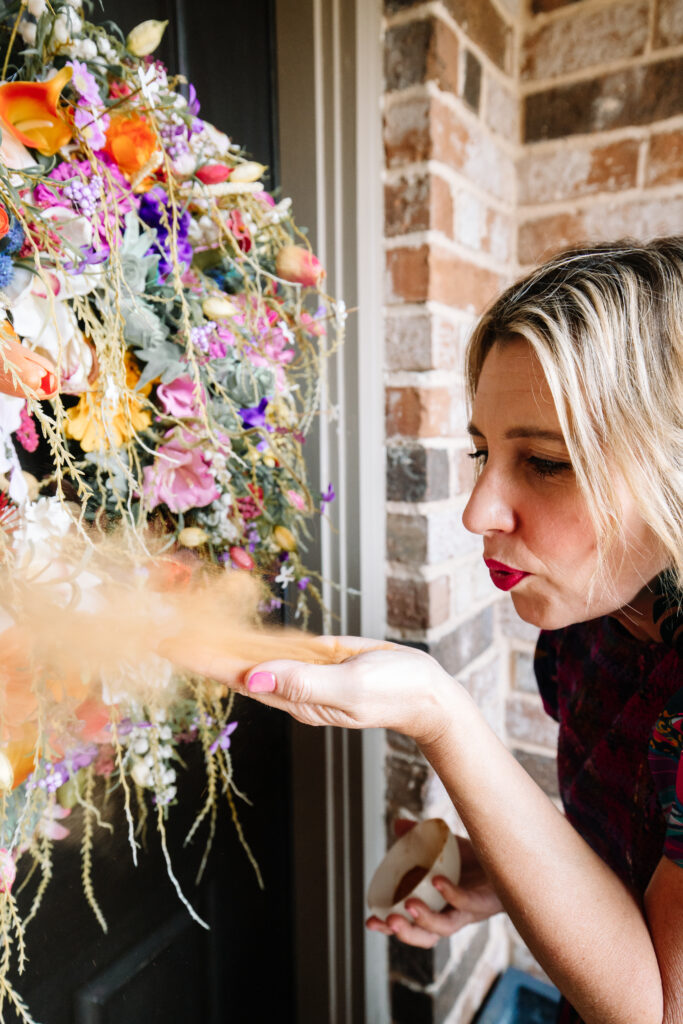 TIP TWO: while we're at the front door…
when clients are feeling insecure, i will encourage them to place a few cinnamon sticks or chunks (cassia) near the front door – either in planters, under the front door mat or in the porch corners / nooks!
an alternative of this approach is to add a little cinnamon oil to your broom and sweep the porch.
TIP THREE: this final suggestion for cinnamon has the look and feel of fall; however, i LOVE it any time of year because it plays all the right notes for money magic:
for this one, grab a pot, fill it (about 2/3) with water, place it on your stove, and turn the burner on. and then…
add orange slices (the *sweet* life), lemons (happiness), cranberries (abundance), cloves (a power punch of luck) and a few sticks of cinnamon (prosperity)!
once simmering, not only is the air going to be drenched with some homespun deliciousness, you will have the energy of wealth brewing for you!
want to keep this percolating all day? turn the heat low and replenish the water as it evaporates. xo